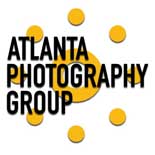 Opportunity Description
International Deadline: April 19, 2021 – Atlanta Photography Group (APG) invites photographers, worldwide, to enter images using any photographic process for our upcoming juried exhibition, Portfolio 2021. This exhibition features strong, cohesive bodies of work.
JUROR
Dr. Rebecca Senf, Chief Curator at the Center for Creative Photography, Tucson, AZ, joins APG as the Juror for "Portfolio 2021". Dr. Senf will select photographic works from up to 8 artists for the exhibition.
Dr. Rebecca Senf is Chief Curator at the Center for Creative Photography at the University of Arizona, in Tucson. Her B.A. in Art History is from the University of Arizona; her M.A. and Ph.D. were awarded by Boston University. In 2012, her book Reconstructing the View: The Grand Canyon Photographs of Mark Klett and Byron Wolfe was released by University of California Press; in 2017, her book To Be Thirteen, showcasing the work of Betsy Schneider, was published by Radius Press and Phoenix Art Museum. Senf is an Ansel Adams scholar, and recently published a book on Ansel Adams's early years, called Making a Photographer, co-published by the CCP and Yale University Press.
AWARDS
All exhibiting artists are be eligible for the 2021 APG/ Museum Purchase Award of $2500.00, which is slated for placement into the High Museum's permanent collection.
FEES
Must be an APG member to enter. Sign-up starting at $25.
APPLY ONLINE
The entry must be a body of work consisting of 6 or more images.
---
About:
Established in 1987, Atlanta Photography Group (APG) is a non-profit arts organization dedicated to developing and sustaining an inclusive and vibrant photography community. Through its exhibitions and programming, members and audiences alike benefit from the exceptionally high level of support and opportunities that APG provides. APG is generously funded by the LUBO Fund, the City of Atlanta Mayor's Office of Cultural Affairs, the Fulton County Board of Commissioners, and the Georgia Council for the Arts through the appropriations of the Georgia General Assembly. GCA also receives support from its partner agency, the National Endowment for the Arts. APG Gallery is free and open to the public.
Atlanta Photography Group
75 Bennett St NW, B1
Atlanta GA 30309.
About:
The High Museum of Art is home to the most significant photography program in the American Southeast. The Museum began acquiring photographs in the early 1970s, making it one of the earliest American art museums to commit to collecting the medium. Dr. Sarah Kennel oversees the photography department, including related exhibitions and programs, as well as its collection of more than 7,000 works spanning the 1840s to the present. With strengths in American modernist and documentary traditions from the mid-20th century and a robust commitment to contemporary practice, the photography collection features a strong base of pictures related to the American South, which are situated within a global context that is both regionally relevant and internationally significant.
High Museum of Art
1280 Peachtree St NE
Atlanta, GA 30309
---
Apply for this Opportunity