Compete

CEFF International Environmental Photography Contest and Exhibition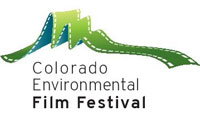 Opportunity Description
International Deadline: December 15, 2021 – Each year the Colorado Environmental Film Festival contest seeks creative photographic images ranging in style and technique from traditional to avant-garde, symbolizing the many different world communities that need to come together to overcome today's daunting environmental challenges. Images selected for prizes and exhibition successfully educate, motivate, or passionately move audiences to engage in preserving our environment!
ELIGIBILITY & CATEGORIES
The Environmental Photography Contest and Exhibition is an international photography competition. Open to all artists over 18 years old.
Landscape – Images without wildlife or people that feature dramatic vistas in the natural world.
Wildlife – Images that showcase the amazing diversity of wildlife around the world in the air, on the ground, or under water.
Indigenous Cultures – Images of native peoples ideally emphasizing the interconnection between humans and nature.
Environmental Impact – Images depicting either positive or negative effects on the environment from human or animal activity. Subject matter could include outdoor adventure or sports, clean energy alternatives, or the destruction of forests, to name a few. People or animals may or may not be included in the image.
Patterns/Abstracts – Images that capture the unique patterns and shapes found in the natural world or created by humans in their use or misuse of resources.
BENEFITS & AWARDS
Winning images will be exhibited at the American Mountaineering Center in Golden, Colorado; featured on our website and social media; and promoted through press releases and partner publications.
In our continuing partnership with the Denver Theatre District, select winning and finalist images (those that will display the best in this unique format) will be projected on the Daniels & Fisher Tower in Downtown Denver as a part of Night Lights Denver during February of 2022.
Over $3000 in cash prizes including:
$1000 Cash Grand Prize
$500 Cash Youth First Place Award
Cash awards in every category
Great product prizes from our Sponsors
ENTRY FEE
The non-refundable entry fee is $5 for each image submitted. There is no limit to the number of images you may enter. There are no refunds.
DATES
Call for Entry: September 1, 2021 – December 15, 2021
Call for Votes: September 1, 2021 – January 15, 2022
Winners Notification Date: February 1, 2022
---
About:
The Colorado Environmental Film Festival (CEFF), a 501(c)(3)non-profit organization, celebrates the power of film to inspire, educate, and motivate audiences to protect and preserve the environment. CEFF presents thought-provoking films from around the world and encourages dialogue that raises awareness about a wide variety of interconnected ecological, social, and economic themes.
Apply for this Opportunity