Compete

Expressions West 2022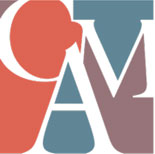 Opportunity Description
U.S. Multi-State Deadline: January 31, 2022 – Coos Art Museum announces a call for artists for its upcoming juried exhibition, 'Expressions West 2022', on display 29 April thru 24 June 2022.
ELIGIBILITY
Artists residing in Alaska, Arizona, California, Colorado, Hawaii, Idaho, Montana, Nevada, New Mexico, Oregon, Utah, Washington, and Wyoming are invited to provide up to three submissions. Any and all themes of expression define the parameters of acceptable entries.
Artworks submitted must have been created within the last 2 years (2020 – 2022) with a framed size limitation of 48 inches by 96 inches and a weight limitation of 50 pounds – this applies to both free-standing and wall mounted artworks.
If you are submitting a work that is part of a series, the submitted piece MUST be unique and distinguishable from any of your other entries. Works that have previously been exhibited at Coos Art Museum are NOT eligible.
ELIGIBLE ART MEDIUMS
Allowed with the following criteria:
Paintings – limitation of 48 inches by 96 inches – this includes the frame. Drawings – limitation of 48 inches by 96 inches – this includes the frame.
Hand pulled prints – limitation of 48 inches by 96 inches – this includes the frame. Mixed media – limitation of 48 inches by 96 inches – this includes the frame. Sculptures – weight limitation of 50 lbs. and 48 inches by 96 inches.
JUROR
Walt Padgett was born in North Carolina and grew up in Atlanta, Georgia. He pursued studies at Florida State University, earning a Bachelors, and Masters, of Fine Arts degrees in sculpture. In 1971, he joined Rogue Community College Grants Pass, Oregon where he taught over 30 years. In 1983/84, he made a two-month bicycle tour of Japan documenting the famous "53 Stations of the Tokaido" in a series of woodblock prints. He continues producing his own series of woodblock prints inspired by extensive travels. In 2008, he was awarded the Takanabe Town Mayor's Prize for a woodblock print exhibited at the Takanabe Museum (Kyushu, Japan). Widely traveled, Walt has produced a large body of works in painting, sculpture and printmaking and is recognized in collections both nationally and internationally… see more.
CASH AWARDS
1st: $1000, 2nd: $750, 3rd: $250, 4 honorable mention ribbons.
ENTRY FEE
Each artist can provide a total of up to three (3) submissions. There is a non-refundable fee of $20 for the first submission plus $10 for the second submission plus $10 for the third submission.
APPLY ONLINE
Visit us for complete details and easy online entry.
SALES
Works in the exhibition may be available for sale. 30% of any sale will go to Coos Art Museum.
DATES
January 31, 2022 – Deadline for submissions sent to Coos Art Museum.
February 18, 2022 – Notification of acceptance/rejection.
April 15, 2022 – Deadline for receiving accepted artwork.
April 29, 2022 – Opening reception 5-7 pm
June 24, 2022 – Hand retrieval of artwork from 4 – 6 pm.
June 25, 2022 – Hand retrieval of artwork from 10am – 12:30pm.
June 28 – July 3, 2022 – Artwork returned via couriers.
---
About:
Coos Art Museum (CAM) is the cornerstone of visual arts on Oregon's Southern Coast. Through collections, exhibitions and educational programs, we are building an arts and cultural community and promoting the appreciation, understanding and expression of visual art. CAM is the third oldest art museum in Oregon. In 1982, CAM membership acquired and remodeled a retired US Post Office building, a historical art deco structure built in 1937. Currently, CAM has six active galleries totaling 5,600 square feet of display space and a 625 piece and growing Permanent Collection of mid-20th Century and contemporary American art.
Coos Art Museum
235 Anderson
Coos Bay, OR
t: 541-267-3901
Apply for this Opportunity