This opportunity listing has expired and may no longer be relevant!
Art Calls

Dedo Maranville Fine Arts Gallery Call for Artists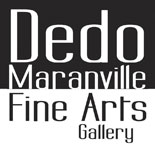 Opportunity Description
U.S. National Deadline: November 8, 2021 – The VSU Dedo Maranville Fine Arts Gallery is reviewing artists proposals for solo and small group exhibitions for the 2022-2023 academic year.
ELIGIBILITY
Artists within the United States who are 18+ are invited to apply; all media will be considered. Artists may propose a solo exhibition, a small group exhibition, or request to be considered for a curated invitational exhibition.
The Dedo Maranville Fine Arts Gallery is committed to inclusion and diversity, and welcomes proposals by artists of all backgrounds, including those who have historically been underrepresented based on race/ethnicity, age, disability, sexual orientation, gender, gender identity, socioeconomic status, citizenship status or religion.
APPLY ONLINE – $10 Application
To apply, upload 10-20 images, (up to 6 videos if relevant,) and include a description of your proposed exhibition and an artist statement and a cv for each artist. Describe any expenses that you would like/need covered by the Gallery (e.g., shipping of artwork.) Some stipend money may be available to help with expenses, depending on circumstances and Gallery budget.
Please note: The Dedo Maranville Fine Arts Gallery typically hosts 8 exhibitions per academic year; currently 3 of the time slots are open for visiting artists, per this call for proposals. Due to Covid-19, the Gallery's schedule has been impacted since Spring 2020. We offer this exhibition opportunity in good faith, and the Gallery is currently fully open. However, we must also respond to public health conditions, and cannot guarantee that the Gallery will remain open if health conditions dictate otherwise.
By applying for this call, artists agree that images by accepted artists may be used for educational and promotional purposes by the Dedo Maranville Fine Arts Gallery.
Questions? Contact Gallery Director Professor Julie Bowland: jabowlan@valdosta.edu (229) 333-5835.
---
About:
The VSU Dedo Maranville Fine Arts Gallery is committed to providing a teaching and learning environment serving a diverse student body and local audience. The Gallery fills a unique niche in the region as a venue for exhibitions showcasing student artwork as well as art from outside the region. Diverse exhibitions serve both the state and regional community by providing cultural enrichment and expanded educational opportunities to everyone.
As a comprehensive institution of the University System of Georgia, with approximately 11,500 students, Valdosta State University (VSU) is a welcoming, aware, and vibrant community founded on and dedicated to serving our communities' rich and diverse heritages. Through excellence in teaching, basic and applied research, and service, VSU provides rigorous programs and opportunities that enrich our students, our university, and our region.
Valdosta State University
Dedo Maranville Fine Arts Gallery
Department of Art & Design
1500 N. Patterson Street
Valdosta, GA 31698-0110
Apply for this Opportunity