Fellows

Curatorial Fellowship for American Curators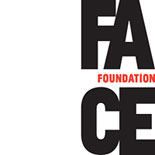 Opportunity Description
International Deadline: Ongoing – Etant donnés offers grants to American curators wishing to conduct research on the French art scene. These grants are intended to expand the opportunities of American curators, to encourage in-depth explorations of French cultural resources, and to provide a forum for the exchange of ideas and knowledge among artists, professionals, researchers, and institutions.
Candidates are encouraged to connect with art professionals and other researchers as well as with institutions, universities, art schools, or private and public archives in preparation for future exhibitions or collaborations.
Maximum grant amount for each Curatorial Fellowship: $3,000.
ELIGIBILITY
The candidates must:
Be U.S. citizens or legal residents of the United States for at least 5 years;
Be affiliated with institutions or a freelance curator working in the field of contemporary art;
Have a minimum of 3 years of research or provide evidence of significant professional practice;
Have a clearly defined curatorial research project with a French partner organization or individuals;
There is no age limit to participate.
If needed, Villa Albertine, in collaboration with the Institut Français – Paris can facilitate the research by providing tailored advice, access to resources, and contacts with the right professional networks in France.
Priority will be given to curatorial fellowships planning to present the result of the research in one way or another in the U.S. via an exhibition, publication, talk, lecture, screening, performance, etc.
Applicants affiliated to institutions must obtain authorization from their institution to travel for the proposed research.
The grant is intended to contribute to covering the costs of transportation, lodging, per diems, insurance, and any costs related to the research trip.
APPLICATION
Applicants must provide:
The application form filled out with the required information (including a budget)
A PDF including: a short resume; and a letter clearly detailing the research project for which the grant is being requested, indicating the specific objectives of the curatorial fellowship : subject, methods, schedule, research goals, and an overview of pre-existing contacts;
(Size of the file: max 5Mo – No "wetransfer", "dropbox" etc).
Calendar & Application
Contact Olivier Le Falher
Program Officer, Visual Arts, Design, Architecture
visualarts@face-foundation.org
---
About:
FACE Foundation is an American nonprofit organization dedicated to supporting French-American relations through innovative cultural and educational projects.
In partnership with the Cultural Services of the French Embassy in the United States, FACE Foundation promotes artistic, literary and educational exchange and collaboration between creative professionals from both countries.
FACE Foundation
972 Fifth Avenue
New York, NY 10075
Apply for this Opportunity