This opportunity listing has expired and may no longer be relevant!
Art Calls

House of Shadows Gallery – A Nightmare on Kennedy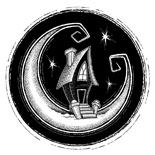 Opportunity Description
International Deadline: September 19, 2021 – House of Shadows Creative Gallery & Market is looking for work representing a wide variety of spooky, scary, gothic, ghostly, evil-spirited, and oh so splendidly wicked themes for this Halloween/Holiday season.
We welcome 2D & 3D artwork as well as strange and unusual artwork that may incorporate unique display methods.
On display October 16 thru November 14, 2021. This is a physical exhibition in a Gallery setting, not an online show.
ELIGIBILITY
Open to local, regional, national and international artists. All 2D & 3D Mediums of art. Applicants must be at least 18 years of age. Final work must not exceed 40×40 inches.
ENTRY FEE
$30.00 for a maximum of 10 Entries.
APPLY ONLINE
Visit us for further details and easy online application.
COMMISSIONS & SALES
House of Shadows will retain a 30% commission on any sold work in the gallery during its exhibition run.
DATES
Final Submission Deadline: September 19, 2021, 11:59 PM EST
Curation/Finalization of work: September 20, 2021
Artist Bio/Conceptual Statements Due: September 24, 2021
Work drop off: October 12 – October 13, 2021, 12:00-5:00 PM EST
Shipped work: Must arrive no later than October 13, 2021, 5:00 PM EST
Opening Reception: October 16, 2021, 6:00-9:00 PM EST
Exhibition Duration: October 16 – November 14, 2021
Work pick-up: November 16 – November 17, 2021, 12:00-5:00 PM EST
---
About:
House of Shadows is an art gallery in Tampa, Florida focused on showcasing a unique, curated blend of local, national, and international visual and performance art. Our gallery is divided into a main gallery with two minor galleries and our House of Shadows Market – a collection of locally-produced art products that are chosen for their creativity, quality, and cohesion with our Shadow culture. Our space is a haven for personal and creative expression.
House of Shadows Creative Gallery & Market
2101 W Kennedy Blvd
Tampa, FL 33606
Phone: (813) 773-4111
Apply for this Opportunity