Art Calls

Xplicit IV: Erotic Art Exhibition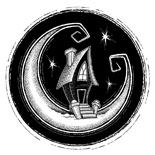 Opportunity Description
International Deadline: January 30, 2022 – In its fourth season, the Xplicit Erotic Art Exhibition opens in its new home at House of Shadows. Hosting an intense collection of works from artists from different walks of life, Xplicit explores the passions, desires, fantasies, and experiences of the adventurous and uninhibited. The exhibition aims to showcase artwork that rarely finds a home in galleries or museums, but that represents the boundless expression of nude, erotic, and uncensored work from its creators. It is as unique as it is unguarded, inspiring visitors to transcend puritanical norms into a world of exploration and freedom.
On display February 19, 2022 – March 12, 2022.
ELIGIBILITY
Local, regional, national & international artists are welcome to submit. Open to all mediums of art with the exception of installation art & video. Applicants must be at least 18 years of age.
Size Restrictions: Maximum 40″ on longest side.
ENTRY FEE
$30.00 for a maximum of 20 Entries.
APPLY ONLINE
Visit us for further details and easy online application.
COMMISSIONS & SALES
House of Shadows will retain a 30% commission on any sold work in the gallery during its exhibition run.
DATES
Submission Deadline: January 30, 2022, 11:59 PM EST
Curation/Finalization of work: February 4, 2022
Artist Bio/Conceptual Statements Due: February 11, 2022
Work drop off: Fev 15-16, 2022, 12:00-5:00 PM EST
Shipped work: Must arrive no later than by February 16, 2022, 5:00 PM EST
Opening Reception: February 19, 2022, 6:00-9:00 PM EST
Exhibition Duration: February 19, 2022 – March 12, 2022
Work pick-up: March 15-16, 2022, 12:00-5:00 PM EST
Please direct any immediate questions, comments, or concerns to contact@hostampa.com
---
About:
House of Shadows is an art gallery in Tampa, Florida focused on showcasing a unique, curated blend of local, national, and international visual and performance art. Our gallery is divided into a main gallery with two minor galleries and our House of Shadows Market – a collection of locally-produced art products that are chosen for their creativity, quality, and cohesion with our Shadow culture. Our space is a haven for personal and creative expression.
House of Shadows Creative Gallery & Market
2101 W Kennedy Blvd
Tampa, FL 33606
Phone: (813) 773-4111
Apply for this Opportunity