Compete

Manifest Gallery Regional Showcase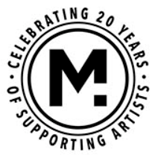 Opportunity Description
U.S. Multi-State Deadline: December 17, 2023 – The Cincinnati based non-profit arts organization and gallery, Manifest, invites visual artists and designers currently living in Ohio, Kentucky, or Indiana to submit original works of art of any type, media, or style.
In 19 seasons Manifest's projects have included works by artists in 50 states and 48 countries. Beginning in its tenth season, ten years ago, Manifest launched an ongoing series of exhibits focusing on works by artists in its own three-state region.
This regional exhibit has no defined expectation for work to be considered or selected. The only criteria for entry is that works must qualify as works of visual art in the broadest sense of the term made by artists currently living in Ohio, Kentucky, or Indiana.
ELIGIBILITY
This exhibit is open to everyone. The only limitation is that entries must represent original works and be made by artists currently living in either Ohio, Kentucky, or Indiana.
Open to any and all traditional and non-traditional visual arts media, including 2D, 3D, and experimental or non-traditional visual arts disciplines, media, and genres. Manifest has no size restrictions on submissions other than what can fit in our spaces, on our walls, and through our door.
JURY & CURATOR
Manifest's carefully assembled juries change from project to project, and have no collective predisposition towards any particular kind or style of art. Our exhibits are known for routinely featuring a wide spectrum of work by artists of diverse backgrounds.
ARTIST HONORARIA
Each participating exhibitor will receive a $50 honorarium. The honorarium has no strings attached (other than full participation in the relevant exhibit). It is a modest thank-you for collaborating with us as we chart our future.

CASH AWARD
The annual Manifest Grand Jury Prize will result in the awarding of one significant cash prize ($1000) to a single work selected as the 'best of the entire season'… see more.
PUBLICATION
Manifest Press will produce a high quality hard-cover publication documenting each entire season of exhibits, artists, and works shown. This continues Manifest's commitment to long-term documentation and dissemination of our projects, and the expansion of physical exhibits into a broader geography and time frame, while also bringing all exhibits together under one cover each year to create a better product which will be more valuable to the public, teachers, libraries, and exhibiting artists… see more
ENTRY FEE
$40 for up to FOUR entries submitted. $5 per each additional entry.
APPLY ONLINE
Visit Manifest Gallery online for complete details and to Apply. Notifications sent by email to all entrants by January 29, 2024.
SALE OF ARTWORK
Artworks are not required to be for sale in order to be included in our exhibitions. It is required that works are indicated as either "for sale" or not for sale (NFS) on the submitted entry form. Manifest Gallery will retain a commission of 30% of the sale price on all artwork sold during the exhibition.
---
About
Manifest Creative Research Gallery and Drawing Center is a 501(c)(3) not-for-profit organization located in East Walnut Hills in Cincinnati, Ohio. We serve as a venue for the display and experience of insightful, thought provoking art and design, and functions as a hub for creative research and innovation at all levels of artistic endeavor.
Manifest Gallery
2727 Woodburn Avenue
East Walnut Hills
Cincinnati, Ohio 45206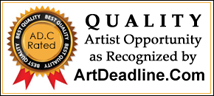 Apply for this Opportunity