This opportunity listing has expired and may no longer be relevant!
Art Calls

Master Class: Wet Plate Collodion, Tintype, and the Handmade Photograph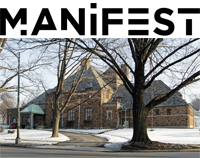 Opportunity Description
U.S. Multi-State Deadline: October 21, 2022 – On November 5th and 6th, join wet-plate master Joshua White in Manifest Drawing Center's brand new photography facility, as we explore the bewitching possibilities of the historic wet plate collodion!
Using traditional and experimental methods over the course of two days (14 hours of hands-on instruction), students will have the opportunity to investigate the possibilities of the handmade photograph, the poetics of place, and the photograph as object. Participants will create 4×5 and 8×10 plates using natural light and studio strobes.
Chemical and material safety
Using the view camera
Creating tintypes and ambrotypes
Possibilities of natural and studio lighting
The history of the photographic medium, focusing on the late 1800s and the development of the wet plate collodion process
Materials:
All Materials for this two-day workshop will be provided as part of the registration fees. These provided materials & equipment will include:
All necessary chemistry
All necessary plates
All necessary lighting equipment
Various Personal Protective Equipment
Participants will be able to take home all photographs they create over the course of the weekend.
ABOUT INSTRUCTOR
Originally from southeastern Indiana, Joshua White received his BFA in Photography from Northern Kentucky University, and his MFA in Photography from Arizona State University. He is now an Associate Professor of Photography and the Fine Art Photography Coordinator at Appalachian State University in North Carolina… see more
TUITION
$800 by October 21, 2022.
ENTRY
Visit Manifest Gallery online to Apply.
For those traveling to Cincinnati to attend this special workshop, there are many exciting or practical options for accommodations. See website for details.
---
About:
Manifest Creative Research Gallery and Drawing Center is a 501(c)(3) not-for-profit organization located in East Walnut Hills in Cincinnati, Ohio. We serve as a venue for the display and experience of insightful, thought provoking art and design, and functions as a hub for creative research and innovation at all levels of artistic endeavor.
Manifest Drawing Center Photography Facility
3464 Central Parkway
Cincinnati, Ohio 45223
Manifest Gallery
2727 Woodburn Avenue
East Walnut Hills
Cincinnati, Ohio 45206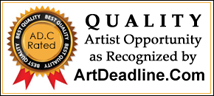 Apply for this Opportunity