Residency

Hawai'i Volcanoes National Park Summer 2022 Artist Residencies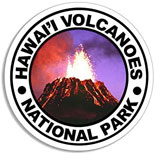 Opportunity Description
International Deadline: October 29, 2021 – Several summer Artist Residencies adjacent to Hawai'i Volcanoes National Park on the big island of Hawai'i. July and August 2022 are currently open for application.
Hawai'i Volcanoes National Park, founded in 1916 at the very inception of the Park Service, has hosted numerous painters and writers throughout the years, including Mark Twain, who wrote about his stay at the Volcano House on the rim of Kilauea, as well as modernist legends like Ansel Adams. This otherworldly park has drawn artists from the very beginning of the Park Service's History.
ELIGIBILITY
All media accepted. Open to all worldwide artists at any point in their career. Suitable for Painters, Sculptors, Writers, Filmmakers and Musicians. Open to individuals, couples, families or art collectives.
BENEFITS
Residency artists will stay at a spacious house just outside the park boundaries. Close to the beaches, 28 miles to Hawai'i Volcanoes National Park Visitors Center. There is a solo recording booth in the house for music, podcast, all sound recording, and an external mixing area. The artist(s) will have the opportunity to offer a public event, reading, concert, or workshop at the National Park, online, or at one of our partnering locations.
$2,000 artist stipend is provided.
APPLY ONLINE
Visit us for more details and easy online application.
---

The National Parks Art Foundation (NPAF) is a non-profit offering Artist-in-Residence Programs, Museum In-Loan Programs, and Workshops inspired by our National Parks, National Monuments, and World Heritage Sites. NPAF has supported over 300 programs, over 120 artists, and been the conduit for over a million dollars in artwork donations.
Apply for this Opportunity