Portfolio

Museum of Contemporary Photography' Portfolio Reviews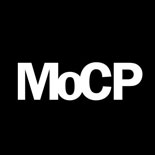 Opportunity Description
International Deadline: December 31, 2021 – The Museum of Contemporary Photography reviews portfolios from national and international artists on a bi-monthly basis for consideration for exhibition and acquisition.
SUBMISSION
To have your portfolio reviewed by museum staff, please complete the Portfolio Review submission.
Due to the high volume of submissions, we cannot provide individualized feedback on submissions. Notifications will be sent out to those who are considered for possible use in future educational programming, exhibitions, or acquisitions.
---
About:
The MoCP is the world's premier college art museum dedicated to photography. As an international hub, we generate ideas and provoke dialogue among students, artists and diverse communities through groundbreaking exhibitions and programming. Our mission is to cultivate a deeper understanding of the artistic, cultural and political roles of photography in our world today. Founded in 1976 by Columbia College Chicago as the successor to the Chicago Center for Contemporary Photography, the Museum of Contemporary Photography began collecting in the early 1980s and has since grown its collection to include more than 15,000 objects by over 1,500 artists. The MoCP is accredited by the American Alliance of Museums.
Museum of Contemporary Photography
600 South Michigan Avenue
Chicago, IL 60605
Apply for this Opportunity