This opportunity listing has expired and may no longer be relevant!
Compete

Self and Identity: Studies in Print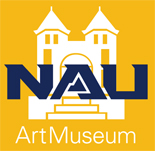 Opportunity Description
U.S. National Deadline: October 3, 2022 – The Northern Arizona University Art Museums are pleased to announce a juried 2D/3D print exhibition to be presented at the Clara M. Lovett Art Museum in the Spring of 2023. The exhibition will present new works conceived within the conceptual categories of Self and Identity.
The Museum invites submissions exploring the many layers of self and identity through traditional printmaking and/or 3D printed artworks in representational, non-representational, or conceptual portraiture.
ELIGIBILITY
This national exhibition is open to all artists, 18 years old and older, practicing in the United States of America. We encourage submissions that challenge the traditional concepts of Self and Identity, and the traditional use of media.
All works must be display ready and including display instructions. Identification labels must be attached to the bottom/back of the work. Actual work received by the Museum must match the image chosen by jurors; no substitutions accepted.
ENTRY FEE
A nonrefundable entry fee of $45.00 entitles the artist to submit up to four entries.
APPLY ONLINE
Each artist may submit up to three images for each of their works completed in the last two years.
DATES
Entry Materials Due at Clara M. Lovett Art Museum October 3, 2022
Notice of Acceptance Sent via Email October 19, 2022
Artwork Due at NAU Art Museum February 13, 2023
Exhibition Opens to the public February 28, 2023
Exhibition Closes April 28, 2023
---
About:
As a teaching institution, Northern Arizona University and the Art Museums emphasize the diversity of voices, media, themes, and creative impulses at work in today's art. The Museums and the College of Arts and Letters believe in the centrality of artistic expression in all communities and cultures and the incalculable value of art as an educational experience. The Art Museums sustain their role as leading cultural institutions in northern Arizona through their acquisition of challenging, contemporary art, its support of a vibrant annual schedule of special exhibitions, and its outreach efforts directed to the larger northern Arizona community.
Art Museums
Old Main
620 S. Knoles Dr.
Flagstaff, Arizona 86011
Apply for this Opportunity