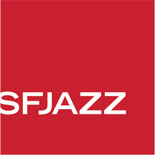 Opportunity Description
U.S. National Deadline: Open Until Filled – Interested in joining one of the leading jazz organizations in the world?!?! SFJAZZ is currently looking to fill a number of key vacancies.
Opened in 2013, the 35,000-square-foot SFJAZZ Center is located on the corner of Fell and Franklin Streets in the heart of San Francisco's fine arts district.
The Center is the first stand-alone structure in the country built specifically for jazz performance, with the 700-seat Robert N. Miner Auditorium and 100-seat Joe Henderson Lab. The building was designed by award winning architect Mark Cavagnero with the audio designed by Sam Berkow, one of the nation's premier acoustical consultants.
If you think you're are the right candidate to join the SFJAZZ team (or know anyone that would be), please apply today!
CURRENT OPENINGS
ARTISTIC
Artistic Administrator
BOX OFFICE
Box Office Customer Service Assistant (Part-time)
Box Office Digital Assistant Manager
EDUCATION
Administrative Coordinator
FINANCE
Staff Accountant
FRONT OF HOUSE
Audience Services Manager
FOH House Manager
House Usher
MARKETING
Senior Web Manager
Lead Designer
Social Media Coordinator
OPERATIONS
Facility Operations Manager
Office Manager
PRODUCTION
Production Coordinator
Video Production Supervisor
Video Technician (On-Call)
Lighting Board Operator & Electrician (On-Call)
SFJAZZ
201 Franklin St
San Francisco, CA 94102
Apply for this Opportunity