This opportunity listing has expired and may no longer be relevant!
Grants

Stanley Bleifeld Memorial Grant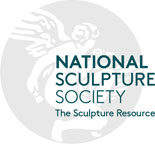 Opportunity Description
U.S. National Deadline: November 1, 2022 – The Stanley Bleifeld Memorial Grant is a prize of $5,000 sponsored by the National Sculpture Society. It is awarded annually to a sculptor who has demonstrated outstanding ability as a sculptor and who has created a body of work inspired by nature which includes works of sculpture in bas-relief and in the round. The Bleifeld Grant is for a mature body of work; sculpture created in workshop or instructional settings should not be submitted.
NSS programs are open to individuals of all races, ethnic origins, colors, genders and religions. Applicants cannot be elected members of the National Sculpture Society. All applicants must be citizens of or residents in the United States with a social security number.
The jury will consist of three persons, including at least two sculptors.
The grant will be awarded in June 2023.
SUBMISSION MATERIALS
Images of 11 to 15 works of sculpture. At least two of the works must be bas-reliefs.
Images must be in JPG (.jpg) format. Roughly 72-150 dpi and 8 inches to 11 inches on its longest side.
A resume.
APPLY ONLINE – No Fee
---
About:
National Sculpture Society (NSS) promotes excellence in sculpture that is inspired by the natural world. Programs include Sculpture Review magazine, the SculptureNews e-bulletin, scholarships, grants, exhibitions and competitions. Our Sculpture Celebration Conference features programs such as panel discussions, demonstrations, information sessions, studio tours, and awards presentations. These educational programs are just a few of the ways NSS serves as a link between the public, sculptors, educators, and collectors.
National Sculpture Society
6 E 39th St Ste 903
New York, NY 10016
Apply for this Opportunity