RFP/Q's

VCU Health Artwork Purchases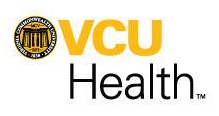 Opportunity Description
U.S. National Deadline: September 30, 2022 – VCU Health, Department of Arts in Healthcare announces requests for submissions of original art for the new pediatric in-patient hospital.
The VCU Children's Hospital of Richmond, Virginia (CHoR) is seeking artists to submit digital images of original artwork available for purchase for the new children's hospital. The building is located at 1000 East Marshall Street, Richmond VA 23219. This opportunity is open to all in Virginia, West Virginia, Maryland, Washington DC, North Carolina, and Kentucky.
VCU Health CHoR Children's Hospital estimated total square footage of 610,000 SF with an additional 472,684 SF parking garage for 1000 cars.
ELIGIBILITY
The call is open to all professional artists and students enrolled in the VCUarts School. Each artist may submit 1 to 10 images for consideration. The art selection panel will consider diversity as one factor in the selection process.
Drawings, paintings, collage, prints, digital art, and wall mounted sculpture
All work should be "hospital and child-friendly"
The theme of the building is Virginia "nature and wildlife" (the James River, different indigenous animals, and insects).
Contemporary imagery that stands on its own.
Art that incorporates the colors of the CHoR Brand
Orientation and Sizes:
– Vertical Small
Vertical Large (Maximum 48 inches)
Vertical Extra Large (Maximum 60 inches)
– Horizontal Small
Horizontal Medium (Maximum 48 inches)
Horizontal Large (Maximum 72 inches)
HOW TO APPLY
Artists interested in this project must prepare and submit the following by EMAIL only:
Digital images of original artwork for sale. Only jpg. files accepted
Document Sheet including title, price, unframed and framed dimensions, medium, framing description
Artist's Statement, no more than 200 words in length, describing your work.
Current Resume
Email digital files to Philip.branch@vcuhealth.org
VCU Department of Cultural Programs will only accept JPEG file formats. All JPEGs must be sized at 250 dpi. You must number and title each JPEG and include the description sheet with corresponding numbers.
Optional: Each artist may include up to three selections of support materials such as reviews, news articles, web links and other related information.
SUBMISSIONS FOR THE PROJECT WILL NOT BE RETURNED.
Materials must be received by the VCU Health Department of Arts in Healthcare by 5 pm on September 30, 2022.
Email submissions to: philip.branch@vcuhealth.org
FINAL ART SELECTION
The Committee will review the submissions and select original artwork.
Artists whose work is selected for licensure for the project will be notified by December 15, 2022.
Additional Information:
Only artists whose work is selected for purchase will be contacted.
The VCU Health Department of Cultural Programs is under no obligation to purchase artwork based on the images submitted. Beyond formal notifications, the VCU Health Department of Cultural Programs will not enter into any correspondence regarding purchase decisions
If you have any questions or need any additional information, please call P. Muzi Branch at (804) 828-4706 or email him at: philip.branch@vcuhealth.org
---
About:
VCU Health is constantly pushing the limits of what's possible in medicine and health so we can provide the most comprehensive, safest and highest quality care. We are the region's only Level I trauma center, NCI-designated cancer center — VCU Massey Cancer Center — and full-service children's hospital, Children's Hospital of Richmond at VCU. With our leading-edge technology, unparalleled problem-solving, and legacy of academically driven excellence, VCU Health is leading what's possible in your health, recovery and life.
VCU Health
1000 East Marshall Street
Richmond VA 23219
Apply for this Opportunity