This opportunity listing has expired and may no longer be relevant!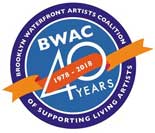 Opportunity Description
U.S. National Deadline: April 29, 2021 – Brooklyn Waterfront Artists Coalition (BWAC) announces open call for National Juried Exhibit "Art Over Time" July 3, 2021 – August 15, 2021 .
This second juried show of our exhibition season, ART over TIME, seeks to highlight and honor the excellent works of artists who have, with grit and fortitude, pursued a call and commitment to artistic practice. Now is a good time to look at art through a lens that values extended practice and continual renewal, allowing ideas to ferment and grow as in fine wine.
BWAC welcomes all newly practicing and mid-career artists 65 years and up, from around the United States to submit work. Situated in Red Hook Brooklyn, along the Upper New York Bay, the 8,000 sq.ft. ground floor of our massive civil war-era stone warehouse will showcase the visual voice of those who have either come to art making late in life or have maintained their art practice over time.
ELIGIBILITY
Open to all residents of the U.S. and its Territories 65 years of age or older. All artwork must be original in concept, design and execution. Limited edition prints must be numbered. Crafts, kit work or reproductions (i.e. giclee) of original works will not be considered.
*Oversize Work exceeding 72" X 72", work exceeding 30 lbs., are welcome at the discretion of BWAC staff, but must meet all other specifications and be delivered, installed and removed by the artist (or their agent) upon prior arrangement with BWAC.
Any work not meeting these eligibility requirements can automatically be disqualified regardless of juror selection.
JUROR
Charlotta Kotik, an independent curator based in Brooklyn, is a former Head of the Department of Modern and Contemporary Art at the Brooklyn Museum, where she initiated new programs, such series of Grand Lobby Projects for extensive installation-based works and the Working in Brooklyn series to document the energy of the nascent Brooklyn art scene. During the course of her career, Ms. Kotík organized numerous exhibitions, presenting the work by contemporary artists. She is also a member of the board of the Jindřich Chalupecký Award… see more
AWARDS
Best of Show: One year Membership with BWAC, inclusion in BWAC's Fall Show, links to your website and social media on a special Profile directory on bwac.org and inclusion into Artsy.net
Best of Show Silver: Fall Show Participation and links to your website and social media on a special Profile directory on bwac.org or inclusion into Artsy.net
8 Certificates of Recognition: $800 = $100 each for eight winners.
Peoples Choice Award: Links to your website and social media on a special Profile directory on bwac.org and promotion of this year's submission.
ENTRY FEES
$35 for up to three (3) images plus $5.00 for each additional image
APPLY ONLINE
Read complete Prospectus.
Notification of status of acceptance will be made via e-mail by May 21, 2021.
---
About:
Organized in 1978, the Brooklyn Waterfront Artists Coalition is a 501.c.3 non-profit corporation. BWAC's 25,000 square foot gallery is in a Civil War-era warehouse on the Red Hook waterfront. The vista of New York Harbor, spanning the Statue of Liberty to the Verrazano Bridge is one of the best in the city. Our 18,000 annual visitors enjoy viewing every medium and style of artwork, our shows are as spectacular as the setting.

Brooklyn Waterfront Artists Coalition
481 Van Brunt, Door 7
Red Hook, Brooklyn, NY
t: 718-596-2506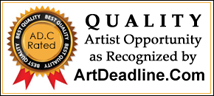 ---
Apply for this Opportunity