This opportunity listing has expired and may no longer be relevant!
Compete

37th Texas & Neighbors Art Exhibition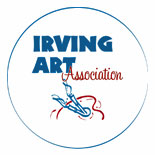 Opportunity Description
U.S. Multi-State Deadline: March 1, 2022 – The Texas & Neighbors Exhibition is an annual collaboration between the Irving Art Association and the Irving Arts Center. In 2022 we are celebrating its 37th year.
ELIGIBILITY
Open to all artists, 18 and older and legal residents of Texas, New Mexico, Oklahoma, Arkansas and Louisiana.
ARTWORK REQUIREMENTS
Supports: canvas, panel, paper, or yupo. Two-dimensional works must classify in one of seven categories (see complete details):
Oil painting
Acrylic
Water Media
Mixed Media / Other Media
Drawing (Dry Media)
Photography
Printmaking
Sculpture / 3D
Submitted works of art must be two-dimensional originals (first seven categories), or three-dimensional (Sculpture / 3D) completed within the last two years without instructor supervision.
JUROR
Billy Hassell is a Texas-based artist with a focus on nature, conservation, and the environment. He produces oil paintings, color lithographs, and watercolors, and exhibits in galleries in Texas, Missouri, and Colorado.
AWARDS
$9,000 in awards! Artists may also earn signature status by exhibiting in five shows.
ENTRY FEE
Up to three works of art may be entered by an artist for an entry fee of $55 ($45 for IAA members).
APPLY ONLINE
Visit us for complete details and to Apply.
SALES
All sales from this show are handled between the artist and the buyer. The artist is liable to the Irving Arts Center for a 20% com- mission and for all taxes on these sales.
About:
The Irving Art Association was established in 1956 and is a 501(c)(3) nonprofit corporation. IAA is one of the oldest cultural organizations in Irving and is conservator of the Jaycee Park Center for the Arts, a two-gallery building nestled in a lovely park.
IAA is committed to supporting year-round art appreciation and educational opportunities. The schedule includes gallery exhibits, art activities, meetings, events, and classes & workshops in art.
Irving Art Association (IAA)
1975 Puritan Dr.
Irving TX 75061
Apply for this Opportunity