Compete

International Juried Open Competition & Exhibition in Geneva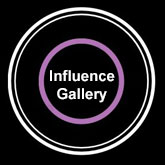 Opportunity Description
International Deadline: October 9, 2023 – Influence Gallery is currently accepting entries for November 2023 "Open" Art Competition with a PHYSICAL EXHIBITION at one of the most luxurious hotels in Geneva – Beau-Rivage Hotel 5* organized during the Art Auctions time.
The theme is "Open", show us your best artwork in any medium or style. We would like to offer a maximum flexibility, you can win one of the money prizes without having to participate in the physical exhibition.
ELIGIBILITY
All artists over 18 years old may enter. Open to sculptures and 2D works in all types of media, including photography. We are accepting photo content, Video art is not accepted this time.
Rules for the physical exhibition: artworks must not exceed these dimensions: L100 x H100 x W 5 cm. Sculptures must not exceed these dimensions: 1,5 m high and 1,5 m large maximum, 100kg maximum. All the selected 2D artworks will be displayed on tripod easels, no wall hanging.
JURY
Hanna & Charles Bailly, founders of Bailly Gallery Geneva, General Manager of Beau-Rivage Hotel, Inna Wars, fine artist and curator.
Judging Criteria – Creativity, originality, unique and innovative execution, aesthetic impression, and overall original impact of the approach. As well as, quality of pictures.
AWARDS
At least 10 artworks will be chosen for 1 month exposition at Beau-Rivage Hotel 5* in Geneva, Switzerland. Money Prizes for the first three place winners:
1st Place: 500 USD
2nd Place: 200 USD
3rd Place: 100 USD
Merit Awards: Free Entry to the next competition
Certificates of Participation
All accepted to the online exhibition artworks will be displayed with the creator's link to social media and will receive extensive promotion.
ENTRY FEE
Early bird entry fee until September 22nd: 50 USD for up to 2 artworks. From September 23rd to October 9th: 70 USD for up to 2 artworks.
APPLY ONLINE
You can enter the contest multiple times. If you would like to participate in the competition, but NOT interested in physical exhibition, please state: "No Expo" in the "Artwork Price" field in the application form.
SALES
If a sale happens as a result of the physical exhibition a commission of 30% will be charged.
DATES
Deadline to apply – Oct 9th, 2023, midnight
Results announced on our website & start of the online exhibition: Oct 13th, 2023
Physical exhibition artwork must be shipped to BeauRivage Geneva before: Oct 30th. 2023
Exhibition Opening Event at BeauRivage: Nov 2nd, 2023
Artworks on Display until: Dec 1st, 2023
Artworks shipped back / collected by: Dec 17th, 2023
---
About:
Influence Gallery is global Arts & Digital Arts platform that offers career changing opportunities to artists around the world. Our platform helps artists to increase exposure and recognition, and gives them an opportunity to win prizes. In addition, the platform is created to strengthen the sense of artistic community.
Every month there will be international call for entry available on our website. Participants can send their best content (picture or video formats) created and published in the last 7 years. Our goal is to recognize and award the hard work and creativity of artists and digital artists. Three winners will be selected and will receive cash prizes. All the accepted work will be published in our online gallery.
Apply for this Opportunity