Internet

J. Mane Gallery: Elements of Nature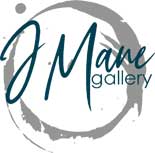 Opportunity Description
International Deadline: December 23, 2021 – J. Mane Gallery invites submissions for its next online juried art exhibition Elements of Nature.
The Elements of Nature are fourfold, Wind/Air, Water, Earth & Fire. Without these, the world could not function in the perfect and orderly fashion that it does. The wind raises the clouds to form the rain, that nurtures the earth to grow vegetation, fruits and flowers, and the wood that kindles the fire.
ELIGIBILITY
We invite you to submit work that best represents one or all of the elements of nature. All artists over the age of 18, regardless of location or experience, are encouraged to submit their best art and photography.
MEDIUMS
Painting, drawing, pastels, inks, pencil, encaustic, photography, mixed media and digital art. Both 2-dimensional and 3-dimensional art is accepted.
AWARDS
Cash awards may be given to the top three (3) winners. The First Place winner will be the Featured Artists on the website for the duration of the exhibition. Winners will receive extensive online publicity and promotion… see here
ENTRY FEE
An entry fee of $20 for up to 5 images.
APPLY ONLINE
Visit us for complete prospectus and easy online entry.
DATES
Deadline for Entries: December 23, 2021
Opening of Online Exhibition: January 1, 2022
Online Exhibition Closed & Archived: January 1, 2023 (remains on website under "Gallery Archives")
---
About:
J. Mane Gallery is an online art gallery established by award winning fine art photographer, Jessica Kimmel Manelis. It is our mission to promote the work of both emerging and seasoned artists and connect them with thousands of art buyers, art enthusiasts and fellow artists. Our objective is to offer opportunities to participate in art experiences, education and dialogue with fellow artists.
Apply for this Opportunity