This opportunity listing has expired and may no longer be relevant!
Art Calls

Las Laguna Gallery Call for Art: Botanical Art & Illustration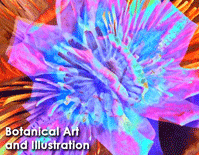 Opportunity Description
International Deadline: November 27, 2021 – Las Laguna Gallery presents Botanical Art and Illustration.
For this artist opportunity the gallery is seeking works that explore plants. Any works that show flowers, plants, trees, leaves, cactus, succulents, etc. are acceptable.​
On display December 2 to 31, 2021.
* * All artists who submit to this show will be accepted and have at least one of their submitted works posted and promoted on our website. A select number of artists possibly will be selected to send their work to the gallery for the in-person exhibition at our brick and mortar gallery in Laguna Beach, California.
ELIGIBILITY & MEDIA
This exhibition is open theme. All local, national and international artists, professional and amateur and multiple art mediums will be considered in this call for art.
Works in Acrylic, Airbrush, Assemblage, Charcoal, Color Pencil, Collage, Digital Art, Drawings, Encaustic, Fiber Art, Graphite, Illustration, Mixed Media, New Media, Oil, Painting, Pastel, Photography (Traditional and Digital), Printmaking and Watercolor, will be considered.​
APPLY ONLINE – $35 for up to 3 images
Visit us online to enter.
SALES
Artist Gallery Split: 65% Artist – 35% Gallery.
---
About:
Las Laguna Gallery is a contemporary and fine art gallery that features art from a diverse group of artists representing a variety of mediums. We are dedicated to the exploration and engagement of contemporary and fine art visual culture – regionally, nationally and internationally; through unique collaborations between artists, students and the community. We make it a point to curate artwork that is interesting and engaging to the art collector and the art lover.
Las Laguna Gallery
577 S Coast Hwy – Unit A-1
Laguna Beach, CA 92651
t: 949-667-1803
Apply for this Opportunity