Compete

Small Wonders 2021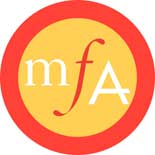 Opportunity Description
International Deadline: October 7, 2021 – Maryland Federation of Art (MFA) invites all artists residing in the United States, Puerto Rico, Canada, and Mexico to enter its 19th annual Small Wonders competition.
Any fine art, original work meeting strict guidelines will be considered. The selected works will be on exhibit at MFA's Circle Gallery from December 2 through December 27, 2021.
ELIGIBILITY
Entry is open to artists from the 50 United States, DC, and Puerto Rico. A maximum of 6 original works created within the past 3 years may be entered. Work previously exhibited in an exhibition at MFA Circle Gallery is not eligible for re-entry
The maximum size of work, including edges of artwork or frame, cannot exceed 11 inches in any direction.
JUROR
Amanda Burnham is interested in cities, systems, and the dark humor to be found in modern life; she makes drawings, artist books, and large site-specific installations. The latter works are usually composed of hundreds of quick, gestural, acrylic paint sketches made with a fat brush that are then cut and collaged onto both built armatures and the existing surfaces of a space; these are sometimes further animated with embedded lighting. The effect is somewhere between a comic book and a stage set. Burnham's work has been exhibited widely throughout the US. Among numerous honors, she is a three-time recipient of the Individual Artist Awards from the Maryland State Art Council and a Rubys Grant recipient. Selected residencies include the Embassy of Foreign Artists in Switzerland, the Swatch Art Peace Hotel in China, and Paper Machine in New Orleans, LA. Her artist book "Quorum Call" was published by Antenna in 2018… see more
AWARDS
Cash awards total $1,000.
ENTRY FEE
Entry fees are $40 (MFA Members, $25) for one or two entries and $5 each for additional entries. Entry fees are non-refundable.
APPLY ONLINE
Visit us online for more details and to Apply.
DATES
Oct. 7 Entry deadline
Nov. 2 Artists notified by email
Nov. 23 – 28 Shipped work must arrive at MFA Circle Gallery
Dec. 2 First day of the exhibition
Dec. 5 Virtual awards presentation @ 4 PM
Dec. 9 Private Collector's Reception at MFA Circle Gallery
Dec. 27 Last day of the exhibition
Dec. 27 – 30 Pick-up handed-delivered work, 11 AM – 4 PM
By Dec. 29 Shipped work will be sent
Should the exhibition space be closed for reasons beyond our control, MFA reserves the right to move a planned physical exhibit to our online gallery. Please mark your calendar for notification. This may include specific information that varies from the prospectus.
---
About:
The MFA incorporated as a 501(c)3 nonprofit organization in 1968 and, through the hard work of a growing and enthusiastic membership, opened the Circle Gallery located at 18 State Circle, just steps away from the State House in Annapolis. The gallery is located in a restored loft space in the heart of the Annapolis Historic District and has been operating continuously since opening its doors. The MFA has also reached out beyond its doors through its Alternate Space efforts, often bringing art to unexpected places.
Maryland Federation of Art
18 State Circle
Annapolis, MD 21401
t: 410 268 4566
Apply for this Opportunity