This opportunity listing has expired and may no longer be relevant!
Compete

The Artist's Vision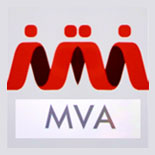 Opportunity Description
U.S. National Deadline: May 27, 2023 – The MVA Gallery (Modern Visual Arts) invites artists, photographers and sculptors of all levels (emerging to established) to submit original artwork to this exhibition.
This is a national Open Call / No Theme exhibition.
What are the distinguishing characteristics of your art? Are your images traditional or experimental or a synthesis of styles? What is the personal visual idiom that you have developed to influence a viewer's thoughts and emotions? Using your technical skill, how do you transform ideas and inspirations into a unique image that reveals your artistic vision and truth? Please share the excitement of discovering your special talent. Any theme, style or subject matter is welcome. No limitations; anything goes!
Exhibition Dates : 7/5/23 – 7/31/23.
ELIGIBILITY
No restrictions on subject matter or style exist for this exhibition. All approaches — traditional and non-traditional — are acceptable.
The MVA Gallery accepts painting, watercolor, printmaking, mixed media, digital, pastel, encaustic, sculpture, fiber, drawing, and photography. No reproductions or derivatives of original art (or copyrighted images) of other people's work will be accepted. The artist should be the sole owner of all rights.
Art should not be larger than 48 inches (framed) on the longest side and not weigh more than 45 lbs. Sculpture should not be larger than 20 inches on any dimension.
AWARDS
These "Art of Distinction" Awards will be granted at most exhibitions.
First Prize: $450
Second Prize: $250
Third Prize: $100
Annual Grand Prize: One New York City Exhibition Opportunity. One artist or photographer will be selected from all the individuals who were accepted and displayed in an MVA Gallery exhibit during the past calendar year. This artist will be offered an exhibition opportunity in New York City and will be notified in December.
ENTRY FEE
Entry fee is $35.00 for 3 images. You may include additional files for $5.00 each up to a total of 9 maximum.
APPLY ONLINE
Visit us for complete details and easy online application.
No later than May 5, 2023 (Midnight). Notification by email.
SALES
Artists can determine whether they wish to sell their artwork. For sales, the artist must list a specific price and not indicate "Upon Request."
Commission Fees:
70% of the final sale price to the Artist.
30% of the final sale price to the Gallery.
Artwork must remain in the Gallery for the full duration of the exhibition or event.
---
About:
The MVA Gallery (Modern Visual Arts) is located in historic Bethlehem, Pennsylvania. Bethlehem, along with its neighboring cities Allentown and Easton, comprise the third largest metropolitan area in Pennsylvania (after Philadelphia and Pittsburgh). Bethlehem has a vibrant arts and cultural life — numerous active art galleries and nationally acclaimed festivals that attract tens of thousands of visitors each year. Located one hour from New York City, Bethlehem has become an art destination for informed collectors and prominent art professionals.
MVA Gallery
35 E. Elizabeth Avenue, Suite 35
Bethlehem, PA 18018
Apply for this Opportunity