Compete

Whitecube Contemporary 1st Annual Juried Exhibition: Red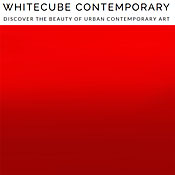 Opportunity Description
U.S. National Deadline: September 30, 2023 – Whitecube Contemporary, a new urban contemporary art gallery in Chicago invites regional and national artists to submit original works of art for our first annual national art exhibition, "RED".
Passion, courage, love. – Anxiety, war, anger. – Defiance, aggression, power. If your piece is singularly RED, features dominant RED elements, or simply prominently features RED in a contemporary way, we want to see it.
On display October 16-November 17, 2023
ELIGIBILITY
Artists must be at least 18 years of age to participate. Must be original work to the artist and created in the last 2 years.
JUDGING CRITERIA
Originality, interpretation, quality, artistic ability demonstration, and medium usage.
AWARD
The #1 overall top-winning artist will be the Best in Show winner of the exhibition. Winners will receive publicity and promotion.
FEES
The entry fee for artwork is $ 35 USD
APPLY ONLINE
Visit us online for complete details and easy online application.
DATES
Sep 30, 2023, 11:59 pm eastern time | Deadline for Entries
Oct 1, 2023 | Acceptance Notification Starts
Accepted entries to arrive to at Whitecube contemporary gallery no later then OCT 14.
Mailed entries must include prepaid return label. Gallery not responsible for shipping cost.
Oct. 16, 2023 | Exhibition of included artworks starts
Opening Reception Friday October 20th 6:30 – 9
Nov 17, 2023 | Exhibition of Included Artworks Ends
---
About:
White Cube Contemporary is Chicago's newest urban-contemporary art gallery. Established in 2023 in the Bridgeport neighborhood, we are located on the 4th Floor of the Zhou B Art Center. The gallery focuses on work influenced by pop, urban, graffiti, graphic and contemporary culture. We are dedicated to exhibiting emerging and established artists both locally and internationally.
Founded as an experimental space, White Cube Contemporary Gallery hopes to develop and grow in the coming years with a focus on recognizing the needs of artists and the ever changing art market.
White Cube Contemporary
Zhou B Art Center.
1029 W 35th St
Chicago, IL 60609
Apply for this Opportunity