Art Calls

Word of Mouth (Food + feminism)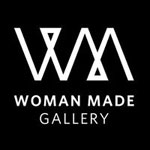 Opportunity Description
International Deadline: October 2, 2021 – For the upcoming Jan/Feb 2022 exhibition Word of Mouth, Woman Made Gallery seeks artwork exploring food through an intersectional feminist lens across mediums. It asks artists to subvert socially conditioned, gendered conceptions of a kitchen, an ingredient, a worm, or even a plate.
"The kinky tactility of that which is edible, materially or intangibly, spiritually or secularly is our pursuit. It forms the fibrous conceptual core of this exhibition. We seek that which evangelizes or is informed by orality, by sensory interventions that are performative and exploratory, inconclusive yet holistic; that which relates to tongue or lingual papillae, that which is linked to the irrepressible, bound by the fluid interstices between resonance, laughter, and/or rage; that which relates to dimensions of hunger and satiation, gluttony and greed, miracles and grief, that which connotes the alterity of word-made-flesh-made-text-made-loaf…
We encourage intersectional feminist approaches that include consideration of sexuality, race, ethnicity, class, and disability, among other social locations.
On display January 20 – February 19  at Woman Made Gallery located at 2150 S. Canalport Ave., Chicago, IL 60608 in the Pilsen neighborhood.
ELIGIBILITY
Woman Made Gallery is a space for women and nonbinary artists, including trans women and femme/feminine-identifying genderqueer artists. We welcome art from women and non-binary artists from our local community, regionally based, and around the world.
Woman Made Gallery seeks artwork in all mediums.
Due to limited staff and wall-size restrictions, artworks must fall within 6' horizontally and under 75 pounds in weight, unless delivered to and picked up from our 4th-floor gallery by the artist. Artists may be additionally responsible for the installation of oversized works.
JUROR
Rosalyn D'Mello (she/her) is a feminist writer, art critic, columnist, essayist, editor and researcher. She is the author of A Handbook for My Lover. She writes a weekly feminist column for mid-day, a fortnightly one on contemporary art for STIR, and regularly contributes to OPEN. Rosalyn was an evaluator for the Andy Warhol Foundation Art Writers Grant in 2020 and is an Ocean Fellowship Mentor for 2021.
She is presently working on a book for Oxford University Press based on her visits to South Asian artists' studios, thanks to an India Foundation for the Arts research grant. Her freelance writing has been internationally published and anthologized. Her art criticism has appeared in publications like Tate etc, Art Review, Art Review Asia, Artsy, Vogue, Firstpost, The Hindu, and Mint Lounge, among numerous others.
ENTRY FEE
The submission fee for Word of Mouth is $30. Only one submission may be entered per artist. Each submission requires one artwork, though up to three artworks may be considered per submission. Paid submission does not guarantee an exhibition opportunity. No refunds offered.
WMG offers fee waivers to those that request the need and upon approved application. WMG offers 25 fee waivers in total. To acknowledge the historic inequities of wealth distribution, 15 of the 25 are exclusively reserved for ALAANA/BIPOC and/or LGBTQIA+.
SALES
Accepted work may be listed for sale, though is not required. WMG will retain a 40% commission on sold works. Work remains the property of the artist until sold. Sold artworks shall remain in the exhibition until the end of the exhibition. Artists will be paid no later than 30 days after the close of the exhibit.
---
About:
Woman Made Gallery is a tax-exempt, not-for-profit organization founded in 1992. Its goal is to cultivate, promote and support the work of female-identified artists by providing exhibition opportunities, professional development, and public programs that invite discussion about what feminism means today. More than 8,000 women artists have exhibited their work since WMG was established. WMG welcomes the participation of people of all gender expressions and orientations as artists and program participants, members and supporters.
Woman Made Gallery
2150 S Canalport #4A-3
Chicago, IL 60608
t: (312)-738-0400
Apply for this Opportunity