Art Calls

Absurdity: In Dada We Trust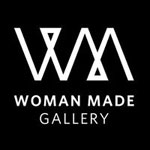 Opportunity Description
International Deadline: June 3, 2023 – Woman Made Gallery (WMG) seeks entries for the Absurdity: In Dada We Trust exhibition.
Absurdity, In Dada We Trust, is inspired by a collaboration between The Art Center Highland Park, Chicago Women's Caucus for Art, and Stola Contemporary Art and in honor of artist Helene Romer Smith who died in March 2022.
When the world goes mad, the arts go Dada.
In the US and across the globe, bullies have been applauded and emboldened to share self-serving rhetoric of nationalism and to act out sanctioned racism.
Women's rights are being set back 50 years, and the LGBTQ community is dangling by a thread as individual rights are regulated but assault weapons are not. Social media has hijacked news and the term "alternate set of facts" has become the norm, no longer just the brunt of jokes.
For artists, it is a clear call to look to the past for guidance and take a stand. How? In a word: Dadaism. Created as a reaction to the absurdity of war and the propaganda of WWI, Dadaism was the reaction of a group of artists from another time in history when the world was on the brink of madness. That is why Woman Made Gallery is joining this collaboration in building a coalition to fight back against the current trend toward insanity.
The exhibition will be held from July 22 to August 19, 2023 at Woman Made Gallery, located in the Pilsen neighborhood at 2150 S. Canalport Ave., Chicago, IL 60608.
ELIGIBILITY
WMG is inviting women and non-binary artists whose work addresses the theme of Absurdity: a world on the brink of madness to submit images of up to three works created in any medium that have not been previously exhibited at WMG. Please address the theme of this exhibition in your artist statement.
Due to wall size restrictions, artworks must be no larger than 6' horizontally and under 75 pounds in weight, unless delivered to and picked up from our 4th floor gallery by the artist. Artists may be additionally responsible for the installation of oversized works.
New media artworks are eligible.
JURORS
Kelly P. Hensen and Beate Minkovski are artists who established Woman Made Gallery in 1992. Their friendship and collaboration started at Northeastern Illinois University where they created art for their Senior Show, "Manmade Women." The two women rented a storefront in Chicago's Ravenswood neighborhood and that is how Woman Made Gallery began. Now, 30 years later, the organization is still going strong, having shown the work of more than 9,000 women and non-binary artists in around 440 exhibitions. Over the years both Beate and Kelly have juried exhibitions at WMG, served on its board of directors and volunteered their services in different capacities. Beate was WMG's executive director through December 2014 and continues to be active in shaping the organization.
ENTRY FEE
$30 until initial deadline (May 27), $35 until extended deadline (June 3).
WMG offers up to 30 fee waivers per exhibition. To acknowledge the historic inequities of wealth distribution, they are mainly reserved for ALAANA/BIPOC and/or LGBTQIA+. If you require a fee waiver simply email us explaining your need and we will assist you. Please email WMG at general@womanmade.org to request a fee-waiver.
SALES
Accepted work may be listed for sale, though is not required. WMG will retain a 30% commission on works sold through WMG's website. Artists are responsible for shipping sold work to the collector(s). Artists will be paid no later than 30 days after the close of the exhibit.
---
About:
Woman Made Gallery is a tax-exempt, not-for-profit organization founded in 1992. Its goal is to cultivate, promote and support the work of female-identified artists by providing exhibition opportunities, professional development, and public programs that invite discussion about what feminism means today. More than 8,000 women artists have exhibited their work since WMG was established. WMG welcomes the participation of people of all gender expressions and orientations as artists and program participants, members and supporters.
Woman Made Gallery
2150 S Canalport #4A-3
Chicago, IL 60608
t: (312)-738-0400
Apply for this Opportunity