Art Calls

The Deeply Rooted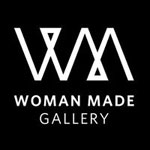 Opportunity Description
International Deadline: January  30, 2022 – Woman Made Gallery is seeking submissions for our April – May, 2022 group exhibition juried by Sundus Abdul Hadi (artist, writer, curator).
This exhibit seeks to center the experiences of the deeply-rooted, through a decolonial lens. By reflecting on both ancestry and futurity, we will collectively offer new narratives, definitions and representations of what it means to be both ancient and novel in a world on the cusp of change.
This exhibition will be held at Woman Made Gallery located at 2150 S. Canalport Ave., Chicago, IL 60608 in the Pilsen neighborhood.
ELIGIBILITY
Woman Made Gallery is a space for women and nonbinary artists, including trans women and femme/feminine-identifying genderqueer artists. We welcome art from women and non-binary artists from our local community, regionally based, and around the world.
Due to limited staff and wall size restrictions, artworks must fall within 6' horizontally and under 75 pounds in weight, unless delivered to and picked up from our 4th floor gallery by the artist. Artists may be additionally responsible for the installation of oversized works.
JUROR
Sundus Abdul Hadi is an artist and writer. Born to Iraqi parents, she was raised and educated in Tiohtià:ke/Montréal, where she earned a BFA in Studio Arts and Art History and a MA in Media Studies. Sundus' transmedia work is a sensitive reflection on trauma, struggle, and care. She is the author/illustrator of "Shams", a children's book about trauma, transformation and healing. Her book titled "Take Care of Your Self: The Art and Cultures of Care and Liberation" (Common Notions, Fall 2020) is about care, curation and community. She is the cofounder of We Are The Medium, an artist collective and culture point.
Abdul Hadi's work has been exhibited in Palestine, Canada, USA, France, UK and New Zealand. She has been a speaker at Nuqat Kuwait, SADA Iraq, the Nobel Peace Prize Forum, Telfair Museums, the Aga Khan Museum and multiple universities in Turtle Island.
ENTRY FEE
The submission fee is $30 until the first deadline. The submission fee will then increase to $35 per submission for an extended deadline .
WMG offers fee waivers to those that request the need and upon approved application. WMG offers 25 fee waivers in total.
SALES
Accepted work may be listed for sale, though is not required. WMG will retain a 40% commission on sold works. Work remains the property of the artist until sold. Sold artworks shall remain in the exhibition until the end of the exhibition. Artists will be paid no later than 30 days after the close of the exhibit.
---
About:
Woman Made Gallery is a tax-exempt, not-for-profit organization founded in 1992. Its goal is to cultivate, promote and support the work of female-identified artists by providing exhibition opportunities, professional development, and public programs that invite discussion about what feminism means today. More than 8,000 women artists have exhibited their work since WMG was established. WMG welcomes the participation of people of all gender expressions and orientations as artists and program participants, members and supporters.
Woman Made Gallery
2150 S Canalport #4A-3
Chicago, IL 60608
t: (312)-738-0400
Apply for this Opportunity