Internet

Digital Alchemy: Transforming Pixels into Emotions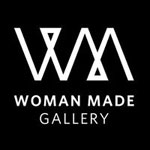 Opportunity Description
International Deadline: October 14; October 21, 2023 – Woman Made Gallery (WMG) is seeking entries for Digital Alchemy: Transforming Pixels into Emotions, a virtual group exhibition open to women and non-binary artists.
ELIGIBILITY
Woman Made Gallery is a space for women and non-binary artists, including trans women and femme/feminine-identifying genderqueer artists. This exhibit is open to artists from the local, national, and international communities.
"Digital Alchemy" will be an on-line only exhibition, viewable on Woman Made Gallery's website and social media channels.
On display December 2, 2023 – January 13, 2024.
JUROR
Willea Zwey is a multidisciplinary artist and musician based in Chicago.
Drawing from her background in architecture, Willea's artwork depicts otherworldly scenes with unconventional perspectives, surreal elements, and deep storytelling. Ever since venturing into the digital art scene, Willea's unique styles have rapidly garnered international acclaim – her artwork has been auctioned on platforms including Sotheby's and exhibited worldwide, including Times Square, New York, Tokyo, London, Paris, Dubai, and Hong Kong.
ENTRY FEE
The entry fee for Digital Alchemy is $20. The entry fee will then increase to $25 per submission for the extended deadline. Only one submission may be entered per artist. Each submission may include from one to three artworks. The juror will decide which works she wants to include. No refunds offered.
WMG offers up to 30 fee waivers per exhibition. To acknowledge the historic inequities of wealth distribution, they are mainly reserved for ALAANA/BIPOC and/or LGBTQIA+. If you require a fee waiver simply email us explaining your need and we will assist you. Please email WMG at general@womanmade.org to request a fee-waiver.
APPLY ONLINE
Notification: October 28, 2023.
SALES
Accepted work may be listed for sale or be not for sale (NFS). WMG will retain a 30% commission on sold works. Work remains the property of the artist until sold. Sold artworks shall remain in the exhibition until the end of the exhibition. Artists will be paid no later than 30 days after the close of the exhibit.
---
About:
Woman Made Gallery is a tax-exempt, not-for-profit organization founded in 1992. Its goal is to cultivate, promote and support the work of female-identified artists by providing exhibition opportunities, professional development, and public programs that invite discussion about what feminism means today. More than 8,000 women artists have exhibited their work since WMG was established. WMG welcomes the participation of people of all gender expressions and orientations as artists and program participants, members and supporters.
Woman Made Gallery
2150 S Canalport #4A-3
Chicago, IL 60608
t: (312)-738-0400
Apply for this Opportunity