This opportunity listing has expired and may no longer be relevant!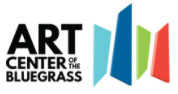 Opportunity Description
U.S. National Deadline: August 15, 2021 – The Art Center of the Bluegrass is currently accepting applications for our fall contemporary still life exhibition: The Object Seen.
The Object Seen – Contemporary Still Life is a celebration of one of art history's oldest traditions – the study and practice of the still life as subject matter. This exhibition honors both traditional realism as well as more experimental contemporary techniques and welcomes a variety of media.
ELIGIBILTY AND MEDIA
All media will be considered with the exception of live or performance art. All work must have been completed since January of 2017 and not previously shown in any other Art Center of the Bluegrass exhibitions.
CRITERIA
The juror will be asked to select work (both two and three dimensional) that reflects and expresses the theme of Contemporary Still Life while demonstrating creativity, strength of execution, and overall artistic excellence with the goal of selecting a well-rounded exhibit that showcases a broad range of artistic styles and interpretation.
JUROR
Sheldon Tapley is the Stodghill Professor of Art at Centre College, where he has taught painting and drawing throughout his career. His works have been exhibited and collected at public institutions across the country. "Tapley masterfully blends the discipline of a hard-earned classical technique with a vision that is thoroughly modern and personal," wrote Bill Creevy in American Artist. Kentucky Educational Television featured the artist in the documentary series Looking at Painting and an episode of Kentucky Life. The New Yorker introduced Tapley's art to a national audience in a review of his first solo exhibition of still life paintings at the Tatistcheff Gallery.
AWARDS
Awards for this exhibit are generously sponsored by DecoArt.
1st Place: $500
2nd Place: $250
3rd Place: $100
ENTRY FEE
A non-refundable entry fee of $25 for 1 to 3 entries and $35 for 4 to 6 entries allows the artist to enter up to six art works.
APPLY ONLINE
Download Prospectus
SALES
ALL WORK MUST BE FOR SALE. The Art Center of the Bluegrass retains a 30% commission on the sale price of all works sold in the gallery. The sale price is the price you list on the registration form. Artists will be notified if/when art is sold and must complete and return a W9 form in order to be paid for the sale.
DATES
August 15 Online entry deadline
By August 27 Notifications emailed
September 11 Delivery of accepted works, 10 a.m. to 4 p.m.
September 15-October 30 Exhibition dates
September 24 (5:30-7:00 p.m.) Opening Reception (CDC guidelines will determine format)
---
About:
The Art Center of the Bluegrass is the region's leading visual arts center, drawing more than 20,000 visitors annually. Rotating exhibits showcase the talents of local, regional, and national artists while a wide range of educational programs inspire children and adults to explore their artistic potential.
The Art Center is also the epicenter of Danville's Creative District. The adaptive reuse of this landmark preserves Danville's historic downtown, anchoring the community in the arts and contributing to Danville's growing identity as a destination for cultural tourism.
Art Center of the Bluegrass
401 W. Main Street
Danville, KY 40422
t:  859-236-4054
Apply for this Opportunity