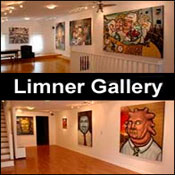 Opportunity Description
International Deadline: October 31, 2022 – SlowArt Productions presents the group exhibition, Renascence. The exhibition will be held at the Limner Gallery from March 8 – April 1, 2023.
As we emerge from winter, this first exhibition of our 2023 season will focus on Renascence, the concept of reawakening from a state of dormancy, from winter into spring, from formless into form. The images on this page, from ancient, primitive and Paleolithic artists, represent the emergence of art as a form of human awakening into culture. As artists, our work emerges from the conglomerate of our biological cells, thus, to each of us art is a personal Renascence.
ELIGIBILITY AND RESTRICTIONS
The competition is open to all artists, national and international, working in all media. All forms of painting, drawing, sculpture, photography, graphics, digital and installation art, video, etc. are eligible. Entrants must be 18 years of age or older to apply. Wall mounted works must not be taller than 72″ no wider than 120″.
Sculptural work must fit through a 36″ wide entry door.
ENTRY FEES
There is a $35.00 entry fee for one to four artworks entered, presentation is by digital JPG image files.
APPLICATION
Visit us online for complete Information.  All entries are via email or web post with direct html link.
NOTIFICATION
Artists will be notified of acceptance or non-acceptance no later than November 30, 2022.
SALES
All works in the show must be for sale. The gallery will take a 35 percent commission on all sales. Sale price is determined by the artist.
Email questions to slowart@aol.com.
---
About:
Highly regarded SlowArt operates the Limner Gallery, a fine art gallery founded by Slowinski in Manhattans East Village in 1987.  SlowArt also publishes the fine art magazine, 'Direct Art', distributed to a world wide audience in the fall of each year.
Limner Gallery
123 Warren Street
Hudson, NY 12534
t: 518-567-7858
---

 ATTENTION ARTISTS! ARTDEADLINE.COM IS CELEBRATING 29 YEARS OF QUALITY CONTENT
Join the 1000's of Emerging and Professional Artists today for real-time access to quality and exclusive content on the largest database of its kind.
OUR ANNIVERSARY CELEBRATION SUBSCRIPTION RATES START AT ONLY $8.00 (USD) / YR!!
Click here to Subscribe. Hurry as our anniversary special rate will end soon.
Apply for this Opportunity