Compete

Strange Figurations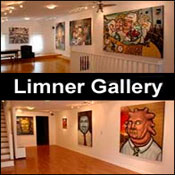 Opportunity Description
International Deadline: June 30, 2021 – SlowArt Productions presents the thematic exhibition: Strange Figurations. This exhibition is open to all interpretations of the concept, Strange Figurations. Included are all forms of surreal, visionary and extraordinary figurative art. All interpretations of the theme "Strange Figurations" will be reviewed and considered.
The exhibition will be held at the Limner Gallery, October 14 – November 6, 2021.
ELIGIBILITY AND RESTRICTIONS
The competition is open to all artists, national and international, working in all media. All forms of painting, drawing, sculpture, photography, graphics, digital and installation art, video, etc. are eligible. Entrants must be 18 years of age or older to apply. Wall mounted works must not be taller than 72″ no wider than 120″.
Sculptural work must fit through a 36″ wide entry door.
AWARD
A $500 award will be presented to one artist. Announcement of the award will be made via email after the jury selection and prior to the opening of the exhibition.
ENTRY
There is a $35.00 entry fee for one to four artworks entered, presentation is by digital image files. There is a $5.00 fee for each additional artwork above four. Artists accepted to exhibit will not be charged additional fees of any kind
APPLY ONLINE
Visit us online for complete details.
Artists will be notified of acceptance or non-acceptance no later than July 30, 2021.
---
About:
Highly regarded SlowArt operates the Limner Gallery, a fine art gallery founded by Slowinski in Manhattans East Village in 1987.  SlowArt also publishes the fine art magazine, 'Direct Art', distributed to a world wide audience in the fall of each year.
Limner Gallery
123 Warren Street
Hudson, NY 12534
t: 518-567-7858
Apply for this Opportunity