This opportunity listing has expired and may no longer be relevant!
Compete

National call for Artists – Miniature Monumental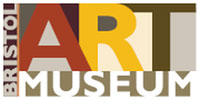 Opportunity Description
U.S. National Deadline: December 4, 2022 – The Bristol Art Museum announces an open call for U.S. artists to enter our upcoming juried exhibition, 'Miniature Monumental'.
On view February 4 – March 31, 2023.
For centuries, miniature artworks have been created around the world and across cultures dating back to prehistory. These little treasures take many forms, tend to be easily transported and have been created from many materials. Miniatures can be mementoes of loved ones, illuminated manuscripts, paintings, drawings, original prints, etchings, stamps, sculptures, engraved gems, and even carved beads.
Unique and distinct among all other arts, the one common rule of thumb for miniature artworks they can be held in the palm of the hand or measure less than 25 square inches in size. The artists' style when creating miniatures can range from conventional to cutting-edge, limited only by the artist's creativity.
ELIGIBILITY
The submitting artist must be at least 18 years old.
All work must be original
Artwork must fit in the palm of the hand or measure 25 square inches or less in size, including framing
All media except for video or screen artworks are welcome
Work received must be accurately represented by images submitted online
All work must arrive ready to install. Please include any special instructions
JUROR
Patricia Miranda is an artist, curator, educator and founder of several artist-run organizations including The Crit Lab and MAPSace,. In 2021 she founded the Lace Archive, an historical community archive of thousands of donated lace works and family histories. She has been awarded numerous residencies and grants.
Miranda has developed education programs for K-12, museums, and institutions, including Franklin Furnace, the Solomon R. Guggenheim Museum, the American Museum of Natural History, and the Smithsonian Institution. She is a noted expert on the history and use of natural dyes and pigments, and teaches about environmentally sustainable art practices.
Miranda currently teaches studio art and professional practice in undergrad and grad programs at Montclair State University, New Jersey City University, and Massachusetts College of Art and has been a faculty member y at Lyme Academy College of Fine Arts. Her work has been exhibited at Jane Street Art Center, Garrison Art Center… see more
APPLY ONLINE – $30 Entry
Visit us online for details and to Apply.
SALES
Artists may make their works available for sale. All sales of artwork are negotiated between the artist and the collector. No commission is taken by the Museum. The Museum will provide all collectors with the artist contact information
---
About:
BAM's mission is to encourage the creation, promotion, and appreciation of the arts through rotating exhibitions and educational opportunities. Community outreach programs and partnerships are central to our goal of engaging diverse audiences in the arts of our time. BAM aims to enrich the cultural life of the community and region through eclectic exhibitions and educational programs, and to be an accessible community resource for future generations.
Bristol Art Museum
​10 Wardwell Street
​Bristol, RI 02809
Apply for this Opportunity