This opportunity listing has expired and may no longer be relevant!
Compete

A Call for Collage Art and Constructions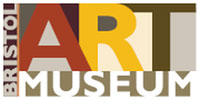 Opportunity Description
U.S. National Deadline: January 9, 2022 – The Bristol Art Museum is seeking Collage and Constructions that express the idea of putting life back together as we reorganize and adjust our daily routines in the new normal caused by the COVID pandemic.
Cut, rip, layer and paste, re-contextualizing, creating and building art from fragments that suggest new narratives, explore human relationships, reveal coded memories, dreams or desires.
On view February 12 – March 27 -2022.
ELIGIBILITY
The submitting artist must be at least 18 years old. All work must be original. Accepting the following for Putting the Pieces Back Together:
2-dimensional collage: Accepting work that is either framed with plexiglass or unframed and mounted on board. The collage must be secure on its mounted board. We will install with gallery clips or L hardware.
3-dImensional constructions: Accepting work that has a weight no more then 40lbs and fits through a normal doorway.
*please be sure that you can either hand deliver your artwork or be able to afford UPS shipping for both delivery and return.
JUROR
Professor Bob Dilworth's work and academic contributions have been recognized by both the Rhode Island Foundation and the University of Rhode Island Research Council. His art has been reviewed regularly in the New England press as well as in Florida, New York, Virginia, Illinois, Minnesota, Missouri and Texas. His work is widely collected, from the Museum of Art, Rhode Island School of Design, Providence, to the Fairmont Hotel Corporation, San Francisco.
Professor Dilworth is the recipient of the 2014 Rhode Island Council for the Arts Painting Fellowship and Board member of the Newport Art Museum… see more
APPLY ONLINE – $20 Entry
Visit us online for details and to Apply.
SALES
Work does not have to be for sale.
---
About:
BAM's mission is to encourage the creation, promotion, and appreciation of the arts through rotating exhibitions and educational opportunities. Community outreach programs and partnerships are central to our goal of engaging diverse audiences in the arts of our time. BAM aims to enrich the cultural life of the community and region through eclectic exhibitions and educational programs, and to be an accessible community resource for future generations.
Bristol Art Museum
​10 Wardwell Street
​Bristol, RI 02809
Apply for this Opportunity