Art Calls

The Untitled Magazine "Innovate" Print Edition + The Untitled Space Summer Group Show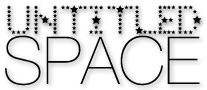 Opportunity Description
International Deadline: May 3, 2021 – The Untitled Space is pleased to announce a partnership with The Untitled Magazine for an exclusive artist open call for the "Innovate" Art Issue and Exhibition curated by Indira Cesarine.
Artists are invited to submit their work for The Untitled Magazine's first annual Artist Open Call to be featured in the next Print + Digital Edition themed "Innovate" presented in collaboration with The Untitled Space. The Special Collector's Issue will revolve around the most innovative emerging artists shaping the contemporary art scene and will debut along with a Group Show this August 2021 at The Untitled Space art gallery in Tribeca, NY.
Selected artists will be featured with 1-6 pages in the print issue along with their artist biography and/or artist statement, their artwork will be featured in the gallery in person exhibition and will additionally include an online viewing room of the exhibition on our website, online exclusive of the exhibition on Artsy, special coverage of the exhibition on a variety of media outlets, as well as coverage on our social media channels. Artists will additionally have the opportunity to submit their work for consideration for the Cover of The Untitled Magazine's "Innovate" issue. The selected artist's work will be featured on the cover along with an exclusive interview about their artwork.
The "Innovate" Collector's Issue and Gallery Group Show will be curated by Indira Cesarine, editor in chief of The Untitled Magazine and founder/gallery director of The Untitled Space. Artists who submit may also be considered for future opportunities with The Untitled Space gallery such as art fairs, group shows, online exhibitions, and exclusives, as well as future opportunities for coverage in The Untitled Magazine and its online channels. Artists should have an established exhibition track record and/or educational focus in studio art. All submissions must include an artist biography, cv, artist statement, images for each submitted artwork as well as any other relevant information. All ages, genders, and mediums will be considered.
ELIGIBILITY
Submissions are open to all artists, both national and international, working in all visual mediums. Works can be figurative or abstract and of any medium. Works submitted must be available for publication, exhibition, and for sale.
ABOUT THE UNTITLED MAGAZINE
The Untitled Magazine presents the latest in art, fashion, and culture for creative audiences with an eye for originality. Founded in 2009, The Untitled Magazine is an independent publication featuring exclusive interviews with inspirational talent in the art, fashion, and entertainment worlds, along with coverage of international exhibits, art fairs, film festivals, global events, and more. The Untitled Magazine is published with a weekly online edition, complemented by collector print issues which are available for purchase internationally via select bookshops, galleries, and retailers, as well as online. Our carefully curated editorials highlight the latest in fashion, art, and design. Readers can additionally experience the magazine in person at our special events including art exhibitions, panel discussions, fashion presentations, and film screenings. The publication has been invited to exhibit its original productions at the Metropolitan Museum of Art, at fundraisers for the Louvre Museum, at Art Basel Miami, and Cannes Film Festival, among many others. For more info visit our website at untitled-magazine.com
ABOUT THE UNTITLED SPACE
The Untitled Space is an art gallery located in Tribeca, New York in a landmark building on Lispenard Street. Founded in 2015 by Indira Cesarine, the gallery features an ongoing curation of exhibits of emerging and established contemporary artists exploring conceptual framework and boundary-pushing ideology through mediums of painting, sculpture, printmaking, photography, video, and performance art. The gallery is committing to exploring new ideas vis-à-vis traditional and new mediums and highlights a program of women in art. Since launching The Untitled Space gallery in 2015, Cesarine has curated over 40 exhibitions and has exhibited artwork by more than 450 artists. Her curatorial for The Untitled Space includes solo shows for artists Sarah Maple, Rebecca Leveille, Alison Jackson, Fahren Feingold, Jessica Lichtenstein… see more
EXHIBITION DATES: AUGUST 2021
The Untitled Magazine + The Untitled Space gallery will host a reception for the "INNOVATE" issue launch and group exhibition opening, which will take place the month of August 2021. The gallery will additionally post the exhibition and artwork on Artsy.net as well as other sites to promote the artwork to international collectors. A number of virtual activations will also be implemented to promote the exhibition including an online viewing room, Instagram artist talks and other special programming to be announced.
ENTRY FEE
Artists may submit up to 5 digital images of artwork (jpeg format) for consideration for the review fee of $35 USD. For additional artwork submissions, there is a $5 fee per image up to a maximum of 10 images.
Artists who wish to be considered for The Untitled Magazine "Innovate" Print Issue Cover may submit their work for the cover an additional fee of $15. The selected artist will be featured on the cover along with an exclusive interview about their artwork.
APPLY ONLINE
Read our complete Prospectus and Apply online.
The Untitled Space
45 Lispenard St. Unit 1
New York City, NY
Apply for this Opportunity