Art Calls

Solo Exhibition at Tribeca's, N.Y. Untitled Space Gallery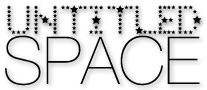 Opportunity Description
International Deadline: December 30, 2022 – The Untitled Space invites artists to apply for a Solo Exhibition to take place at the gallery in Tribeca, New York in 2023.
The selected artist will be awarded a solo exhibition that will be presented as an in-person solo show at the gallery on Lispenard Street located in the Tribeca Arts District of New York City. The Untitled Space will coordinate with the artist for the best timing of their exhibition, which will run for a minimum of 2 weeks (including installation and de-install).
The Untitled Space Solo Show 2023 Opportunity Includes:
In-Person Gallery Solo Show At The Untitled Space
$500 USD Honorarium For The Awarded Artist
Runner-Up To Receive Artsy Online Solo Show
Online Coverage Of The Exhibit On Untitled-Space.Com
Online Exclusive Of The Exhibition On Artsy.Net
Article On The Artist + Exhibition In The Untitled Magazine
Press Outreach Regarding The Exhibition To International Art & Culture Magazines + Art Critics
Social Media Of The Exhibit On All Gallery Channels Including Instagram + Facebook
Digital Exhibition Catalogue
The gallery space available for the exhibition includes approximately 150ft of linear wall space for hanging artwork, as well as a number of accessories including pedestals, a projector, and monitors for digital display.
Artists who submit may also be considered for future opportunities with The Untitled Space gallery such as art fairs, group shows, online solo shows, and exclusives.
ELIGIBILITY
Submissions are open to all artists, both national and international. All ages, genders, and visual mediums will be considered. The Untitled Space is looking for an artist with an exceptional body of work for this unique opportunity.
Artists should have an established exhibition track record and/or educational focus in studio art. The exhibit proposal should include new work to premiere with the exhibition. All proposals must include an artist biography, cv, artist statement, images for each submitted artwork as well as any other relevant information.
CURATOR & SUPPORT
The exhibit will be curated by gallery director Indira Cesarine, who will work directly with the artist to produce the exhibition, as well as promote it via print and online media.
The gallery will host an opening reception for the artist, as well as post the exhibition on Artsy as well as other sites to promote the artwork. Expenses including the opening reception, exhibition marketing and staffing, as well as of course the gallery venue, will be provided by The Untitled Space. All details will be finalized directly with the artist to ensure the best possible experience for the gallery and artist to have a successful exhibition. A number of virtual activations will also be implemented to promote the exhibition.
ENTRY FEE
Artists may submit up to 5 digital images of artwork (jpeg format) for consideration for the review fee of $35 USD. For additional artwork submissions, there is a $5 fee per image up to a maximum of 10 images.
APPLY ONLINE
Read our complete Prospectus and Apply online.
---

About: The Untitled Space is an art gallery located in Tribeca, New York in a landmark building on Lispenard Street.
Founded in 2015, the gallery features exhibits of emerging and established contemporary artists exploring conceptual framework and boundary-pushing ideology through mediums of painting, sculpture, printmaking, photography, video, and performance art. The gallery is committing to exploring new ideas vis-à-vis traditional and new mediums and highlights a program of women in art as well as special events aligned with our creative vision.
Since launching in 2015, The Untitled Space has presented over 50 exhibitions by more than 500 artists.
Press on The Untitled Space includes Vogue (US), Vogue Italia, Forbes, Newsweek, W Magazine, Harper's Bazaar, Teen Vogue, New York Magazine, i-D Magazine, Dazed, Artnet, Artsy, Hyperallergic, Marie Claire, CNN Style, Huffington Post and The New York Times among many others. View recent articles on our website.
The Untitled Space
45 Lispenard Street
New York, NY 10013
t: 212 780-0960
Apply for this Opportunity