Art Calls

Progress. On Contemporary and Future Society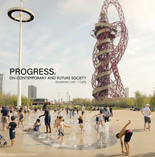 Opportunity Description
International Deadline: Recurring Monthly – LoosenArt is an online gallery and platform dedicated to contemporary visual arts, born and based on principles of contemporaneity, the very same principles in which contact, connection and exchange are prerogatives of a cultural evolution supported by a technology that is the expression of an interest to find new channels to relate directly to the others, an interest to demonstrate an innate need of human contact, where meetings are always something which give rise to something else.
The LoosenArt project provides a space where art finds further support of its role, of its deeper meaning, of it being a channel through which man relates with others, with the world and reality. Being in contact with all of this, means being linked, feeling and grasping what is originated from all reality, so it also means feeling what today we perceive as an emergency, that need to answer and to measure. Due to this reason LoosenArt supports some organizations engaged in the field of environmental protection.
The LoosenArt Gallery Artwork offers are not covered by commercial logic widespread in the contemporary art system, where the value of the same artwork reflects the costs to possess it. Our offers are the expression of an interest to reach a common goal, that both the gallery and its artists share. A value, which even more importantly, can be traced in the recognition of a principle rooted in the natural urge to communicate and participate, in response to that innate need for meeting others.
CURRENT CALL(S)
LoosenArt announces a call for entries for its upcoming online and group exhibitions in Rome and/or Milan, Italy:
---
PROGRESS. ON CONTEMPORARY AND FUTURE SOCIETY
Deadline: September 7, 2022
Photographers are invited to submit 1 up to 3 photos addressing the theme.
What is progress? On what ethical and moral basis does man undertake the evolutionary path that determines his being in the world, his relationship with the environment and with his fellow men? On what foundations and through what purposes does man undertake his scientific research? What are the outcomes and testimonies that have contributed to a qualitative improvement in human life? What are the outcomes and testimonies of the errors committed, and that man continues to commit?
Although in a continuous re-evaluation and alteration of behavioral orientation, and in response to his own needs and necessities, man creates that linear evolutionary path that leaves traces of himself and from which it is possible to detect the most intrinsic nature of him.
This call asks these and further questions. These are open questions to which authors engaged in the various digital media respond by addressing the issue in various humanistic and scientific areas.
Accepted media: Photographers, Visual Designers and Video.
Group Exhibition in Rome city, Italy. December 2022.
APPLY ONLINE – No Entry Fees
Visit LoosenArt online to apply.
Apply for this Opportunity