Art Calls

Night Skies & Astro Imaging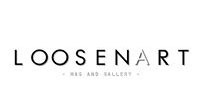 Opportunity Description
International Deadline: Recurring Monthly – LoosenArt is an online gallery and platform dedicated to contemporary visual arts, born and based on principles of contemporaneity, the very same principles in which contact, connection and exchange are prerogatives of a cultural evolution supported by a technology that is the expression of an interest to find new channels to relate directly to the others, an interest to demonstrate an innate need of human contact, where meetings are always something which give rise to something else.
The LoosenArt project provides a space where art finds further support of its role, of its deeper meaning, of it being a channel through which man relates with others, with the world and reality. Being in contact with all of this, means being linked, feeling and grasping what is originated from all reality, so it also means feeling what today we perceive as an emergency, that need to answer and to measure. Due to this reason LoosenArt supports some organizations engaged in the field of environmental protection.
The LoosenArt Gallery Artwork offers are not covered by commercial logic widespread in the contemporary art system, where the value of the same artwork reflects the costs to possess it. Our offers are the expression of an interest to reach a common goal, that both the gallery and its artists share. A value, which even more importantly, can be traced in the recognition of a principle rooted in the natural urge to communicate and participate, in response to that innate need for meeting others.
CURRENT CALL(S)
LoosenArt announces a call for entries for its upcoming online and group exhibitions in Rome and/or Milan, Italy:
---
THE FAMILY
Deadline: April 16, 2023
Photographers, Visual Designers and Video Artists are invited to submit 1 up to 3 works addressing the theme.
The collection of the works on display will expose the meaning of the term "Family", through stories and thoughts. Such a broad topic, "Family", grants the authors multiple approaches within the experiential and autobiographical sphere – which makes the diaristic component implicit – but also documentary and conceptual, as the result of a reflection on the meaning of the "Family" in the modern age.
"Family" is understood as a social nucleus made up of several individuals who live and share domestic environments, linked together by kinship and/or by an emotional relationship. The selected works will answer questions such as "What are families nowadays?", "How do traditions and cultures affect our way of living them, in them and with them?", "What testimonies do we have of new ways of understanding the family?" – a reference to immigrant individuals who create new social and sharing groups and the request by homosexual women and men who want the right to create their own family recognized.
History of Art offers a further starting point to reflect from, and it concerns a human behavior made manifest through the pictorial genre of the portrait: to remember oneself by becoming testimony and historical root for his descendants, a behavior that is followed through photography with the exposition in the frame or the family album.
Group Exhibition in Rome, Italy. July 2023.
APPLY ONLINE – No Entry Fees
Visit LoosenArt online to apply.
Apply for this Opportunity