Art Calls

Night Skies & Astro Imaging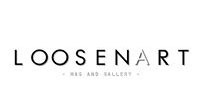 Opportunity Description
International Deadline: Recurring Monthly – LoosenArt is an online gallery and platform dedicated to contemporary visual arts, born and based on principles of contemporaneity, the very same principles in which contact, connection and exchange are prerogatives of a cultural evolution supported by a technology that is the expression of an interest to find new channels to relate directly to the others, an interest to demonstrate an innate need of human contact, where meetings are always something which give rise to something else.
The LoosenArt project provides a space where art finds further support of its role, of its deeper meaning, of it being a channel through which man relates with others, with the world and reality. Being in contact with all of this, means being linked, feeling and grasping what is originated from all reality, so it also means feeling what today we perceive as an emergency, that need to answer and to measure. Due to this reason LoosenArt supports some organizations engaged in the field of environmental protection.
The LoosenArt Gallery Artwork offers are not covered by commercial logic widespread in the contemporary art system, where the value of the same artwork reflects the costs to possess it. Our offers are the expression of an interest to reach a common goal, that both the gallery and its artists share. A value, which even more importantly, can be traced in the recognition of a principle rooted in the natural urge to communicate and participate, in response to that innate need for meeting others.
CURRENT CALL(S)
LoosenArt announces a call for entries for its upcoming online and group exhibitions in Rome and/or Milan, Italy:
---
NIGHT SKIES AND ASTRO IMAGING
Deadline: January 8, 2023
Photographers, Visual Designers and Video Artists are invited to submit 1 up to 3 works addressing the theme.
Since the days of ancient Greece, the contemplation of the night sky has stimulated thoughts on our existence, on our being in the world and on the unknown infinity outside of it.
The evolution of Western thinking lays the foundations of the relationship with the universe according to a philosophical and scientific vision, supported by the technological evolution of the past centuries, have provided answers and shaped the awareness of our being.
From Giotto to Van Gogh and even Anselm Kief in painting, from Henry Draper in the field of astrophotography to Thierry Cohen's starry skies, the history of images has expressed our relationship with the sky, and these traces through which we are able today to grasp the different interpretations it has been subject to over the centuries. A mysterious space, or according to the ancients a divine kingdom, that reminds us of our origins and our destiny.
On the historical – phenomenological level, an artistic and scientific approach, in which the two aspects are in dialogue with each other, is today increasingly prevalent in the field of research on different scientific-cultural fronts, through new technological-digital tools aimed at stimulating new ways of perceiving and experiencing reality.
For the upcoming Night Skies and Astro Imaging exhibition, curated by Loosenart, photographers, video makers and visual designers are called upon to present works corresponding to the theme.
Group Exhibition in Rome city, Italy. April 2023.
APPLY ONLINE – No Entry Fees
Visit LoosenArt online to apply.
Apply for this Opportunity