This opportunity listing has expired and may no longer be relevant!
Compete

What Does Community Look Like to You?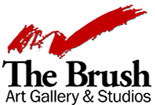 Opportunity Description
U.S. National Deadline: March 26, 2021 – The Brush Art Gallery & Studios and Lowell National Historical Park seek entries for "What does community look like to you?"
Community connections can be place-based (neighborhoods, businesses), practice-centered (sports, social clubs, virtual), and goal or belief-centered (religion, politics). Share what "community" looks like to you and show us how you represent it.
Why this theme? Lowell National Historical Park is currently partnering with community members to develop a future exhibit on Lowell's cultural diversity. As another way to explore cultural expression we would like to see how artists from across the country experience or observe "community" for this juried exhibition at the Brush Art Gallery.
On display May 1 to June 12, 2021.
ELIGIBILITY
This is a national call for artists, at any stage in their careers. Works in the following categories will be accepted for review – painting, sculpture, mixed-media, works on paper, and photography. Works must not exceed 36" in any direction or 30 pounds in weight.
JURORS
— Ekua Holmes is an artist, illustrator, curator and an active member of Boston's art community. A native of Roxbury, MA and a graduate of the Massachusetts College of Art and Design, she has devoted her practice to nurturing contemporary Black Art traditions in Boston. Holmes currently serves as Assistant Director of MassArt's Center for Art and Community Partnerships, and directs sparc! the ArtMobile, the institution's vehicle for community outreach… see more
— Beth C. McLaughlin is Artistic Director and Chief Curator of Fuller Craft Museum in Brockton, Massachusetts. McLaughlin has held leadership and curatorial roles in the arts and museum fields for over 25 years at institutions across the U.S., including Fuller Craft Museum, Oakland Museum of California, and DeCordova Sculpture Park and Museum. She has organized and curated over fifty exhibitions… see more
— Marjorie Rawle is an emerging curator based in Greater Boston and is currently the Terrana Assistant Curator at the Fitchburg Art Museum (FAM) which is nationally recognized for its outstanding service to its community. Marjorie has held curatorial, editorial, and nonprofit management positions in New Orleans, LA at the New Orleans Museum of Art, Antenna Gallery, and Pelican Bomb and in Charleston, SC at Redux Contemporary Art Center, Art Mag, and Robert Lange Studios… see more
AWARDS
$600 in prizes will be awarded.
ENTRY FEE
Non-refundable entry fee of $25.00.
APPLY ONLINE
Artists may submit up to three entries (3 images).
Please keep in mind, Brush Art Gallery and Studios is open to the public. All submissions should be suitable for both children and adults. Submissions will be reviewed for exhibit suitability and response to show theme.
COMMISSION
30% for Brush members, 40% for non-members.
IMPORTANT PROJECT DATES
March 26, 2021: Deadline for submission of application materials
By April 5, 2021: Artists notified of selected works for exhibit
April 19 & 20, 2021, 12-4 p.m.: Hand delivery of selected works to Brush Gallery
On or before April 16, 2021: Shipping of work
May 1, 2021: Show opens/First day of exhibit
May 8, 2021: Virtual reception for artists and jurors
June 12, 2021: Show closes/Last day of exhibit
June 14, 2021, 12-4 p.m.: Pick up of work at Brush Gallery
June 152021, 12-4 p.m. Pick up of work at Brush Gallery
Week of June 14, 2021 Work shipped back to out-of-state artists
QUESTIONS
For more information or inquiries, please contact Jim Dyment, Executive Director, Brush Art Galleries and Studios, at (978) 459-7819
---
About Brush Art Gallery and Studios
The Brush Art Gallery and Studios is located in the Lowell National Historical Park across the courtyard from the Visitor Center. This dynamic and captivating place was originally founded by the Lowell Historic Preservation Commission, U.S. Department of the Interior in 1982. The Brush presents museum quality exhibitions, educational programs, and has collaborated with many other nonprofit groups. Artists occupy studio spaces to interact with and educate the public on a weekly basis. Currently, studio artists produce paintings, illustration, photography, jewelry, sculpture, ceramics, quilts, and handwoven items. Associate artists display work in the common area.
The Brush Art Gallery and Studios is a nonprofit, 501(c)(3) organization. The Brush is supported by Lowell National Historical Park and Eastern National.
The Brush Art Gallery and Studios
256 Market Street
Lowell, MA 01852
---
Apply for this Opportunity