This opportunity listing has expired and may no longer be relevant!
Internet

Moving Images: Pause…Restart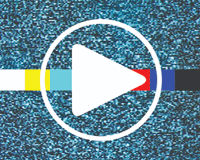 Opportunity Description
U.S. National Deadline:  September 11, 2021 – For Moving Images: pause…. restart, Cabrillo Gallery seeks moving image artworks that address the idea of restarting with renewed purpose after being stopped in our tracks, by whatever circumstances.
What have you envisioned for positive change when moving forward after a life-shaking event? It could be as intimate as savoring time with the people you love, as primal as nurturing a garden, as empowering as pursuing a new career, as substantive as seeking a deeper spiritual path, as purposeful as devoting yourself to a social justice movement. We welcome all reflections on creating a better world, no matter what changes, big or small, you have envisioned to get there.
Selected works will be exhibited online on the Cabrillo Gallery website and in social media posts October 4 to November 5, 2021
ELIGIBILITY
US artists working in video and moving image art.
Video must be 5 minutes or shorter.
Entries must be original work not previously shown at the Cabrillo Gallery.
Submission is by digital video file, but all sources for video content are accepted, including stop motion and other animation, digital media and analog film sources.
JUROR
Clark Buckner, Director of the gallery and production company Telematic Media Arts in San Francisco, is a producer, curator, and cultural critic. The gallery exhibits and supports time-based arts, with particular attention to screen culture, and art's intersection with contemporary information and telecommunications technologies. One of his recent projects is The Archive to Come, a large group show of time-based works by more than 50 international artists, co-curated with NY artist Carla Gannis, in response to Covid-19, BLM, and the current crisis of the republic… more
AWARDS
Three cash awards will be presented: $500, $300, $200.
APPLY ONLINE – $25 Entry
---
About:
Cabrillo Gallery presents high quality art and design exhibitions, lectures and other programming to promote a broad range of discourse about the visual arts and culture. Located in the San Francisco Bay Area, our programming serves to educate and inspire our academic community at Cabrillo College, the greater community of the San Francisco and Monterey Bay Areas, and beyond.
Cabrillo Gallery
6500 Soquel Dr
Aptos, CA 95003
Apply for this Opportunity