This opportunity listing has expired and may no longer be relevant!
Compete

Who We Are: Portraying Identity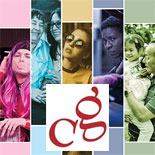 Opportunity Description
U.S. National Deadline: February 6, 2022 – Identity is gloriously multifaceted and built upon a complex spectrum of factors. The portrayal of who we are can focus on a single, significant aspect of our identity or can reflect an entire network of associations shaped by broader spheres of influence: connections to familial, social, ethnic, cultural or other groups; personal or family history; geographical, economic or social circumstances; political or spiritual belief systems; jobs, lifestyles or personal interests; and so much more.
When you look inward and ask, "Who am I?" or look outward to your community and ask, "Who are we?" what do you see?
Cabrillo Gallery welcomes all interpretations of the theme of identity. We invite you to share your representation of who you are within the vast continuum of what it is to be human.
Exhibition March 7–April 8, 2022.
ELIGIBILITY
Open to all US artists working in any visual art medium, including video (10 minutes or shorter). Entries must be original work not previously shown at the Cabrillo Gallery.
JUROR
Pauli Ochi grew up in her family's gallery in Sun Valley, Idaho. After studying art history and art business she worked in New York before founding Ochi Projects in of Los Angeles, California in 2015. OCHI is a contemporary art gallery that supports and contextualizes a diverse roster of artists with experimental and emerging practices as they investigate the conceptual and material boundaries of art… more
AWARDS
Three cash awards will be presented: $350, $250, $150.
ENTRY FEE
$30 for up to 3 artworks that address the concept of the exhibition.
---
About:
Cabrillo Gallery presents high quality art and design exhibitions, lectures and other programming to promote a broad range of discourse about the visual arts and culture. Located in the San Francisco Bay Area, our programming serves to educate and inspire our academic community at Cabrillo College, the greater community of the San Francisco and Monterey Bay Areas, and beyond.
Cabrillo Gallery
6500 Soquel Dr
Aptos, CA 95003
Apply for this Opportunity