This opportunity listing has expired and may no longer be relevant!
RFP/Q's

City of Wichita Public Artist Registry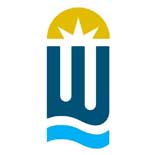 Opportunity Description
U.S. National Deadline: Ongoing – The City of Wichita Division of Arts and Cultural Services is establishing the Public Artist Registry as a necessary corollary for the Percent for Art Program. This database of qualified artists is intended to streamline the process of selecting artists and art consultants for cultural and public art projects. Improved access will ensure a more efficient process of vetting qualifications and assessing skill sets.
The City of Wichita defines public art as publicly accessible original visual art. It may include, but is not limited to, the following: permanent visual art, creative restoration or repurposing of unique architectural features, ornamentation or details, artist-designed infrastructure and structures themselves. Public Art may serve a function, express a theme, or commemorate an important person. It may underscore or provide a counterpoint to the architecture and surrounding site. It may serve as a landmark that adds definition to the City of Wichita. Public art should consider the site, its context and audience. Public art may possess functional as well as aesthetic qualities; it may be integrated into the site or building, or presented as a standalone work.
ELIGIBILITY
Candidates are eligible regardless of race, color, religion, national origin, gender identification, military status, sexual orientation, marital status, or physical ability.
APPLY ONLINE – No Fee
Artist Statement
Resume
References
Website /Portfolio Link
ADDITIONAL INFO
City staff will review applications for completeness and may reject incomplete applications. The City reserves the right to reject any and all submissions. The City may negotiate changes of any nature with any artist. The City, in its discretion, may terminate the Public Artist Registry at any point in time for its convenience. The City reserves the right to issue individual calls for public art projects as it may determine necessary. Although applicants should make their best faith effort to comply with the requirements outlined in this call for artists, the City may, in its discretion, waive non-compliance.
Inclusion on the Public Artist Registry is not an endorsement of the artist on the part of the City.
---
About:
The City of Wichita recognizes the necessity and responsibility for beautification of its public areas. The City Council has found that such enhancement adds to the quality of life of Wichita's citizens, attracts tourism, and provides incentives to business to locate in the City, thereby expanding Wichita's economic base.
225 W Douglas
Wichita, KS 67202​
Apply for this Opportunity