Portfolio

Dorsky Museum' Art Donation Proposals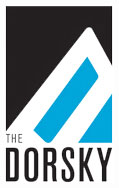 Opportunity Description
International Deadline: Ongoing – The Samuel Dorsky Museum of Art at the State University of New York at New Paltz (the Dorsky), located at the geographic center of the SUNY New Paltz campus, is one of the largest museums in the SUNY system, with more than 9,000 square feet of exhibition space distributed over six galleries. The Dorsky's permanent collection comprises more than 5,000 works of art, with areas of focus that include American Art, with an emphasis on the Hudson Valley and Catskill Regions, 19th, 20th and 21st century photography and metals.
DONATION PROPOSALS
The Dorsky Museum's permanent collection has benefitted greatly from private donations of artwork. If you own a work that you believe would be of interest to the museum, please send us the following:
Contact information including an address, phone number, and e-mail.
A cover letter that states your intentions for the proposed donation and explains how the object(s) came into your possession. Please include:
— Artist's name, title of the work (if known), and country of origin
— Date
— Medium
— Dimensions
— Clear images of the front and back of the work
We will contact you if the work is appropriate for consideration by the museum's Acquisitions Committee, which meets biannually. Please note that The Dorsky Museum is unable to receive and hold original artwork for review.
Please mail proposed donation information to:
Attn: Acquisitions Chair
Samuel Dorsky Museum of Art
State University of New York at New Paltz
1 Hawk Drive
New Paltz, NY 12561
t: 845.257.3844
Proposed donation information can also be emailed to sdma@newpaltz.edu. Attachments may not exceed 10 MB in total.
Apply for this Opportunity