This opportunity listing has expired and may no longer be relevant!
Residency

2023 Small Metals Residency Opportunity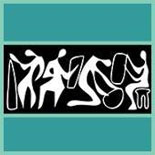 Opportunity Description
U.S. National Deadline: June 1, 2023 – The Eureka Springs School of the arts is looking for emerging or practicing metals artists who are seeking focused time to refine their skills, create work and/or explore new avenues within their medium.
This is an opportunity to be inspired by the incredible natural beauty and unique culture of the Ozark Mountains. ESSA is within 5 miles of the renowned artist community of Eureka Springs, and within an hour drive of the major cultural institutions of Northwest Arkansas, such as Crystal Bridges, The Momentary, the Walton Arts Center, etc.
The 2023 Metals Residencies will span approximately 2.5 weeks between September 13, 2023, and October 1, 2023, with a closing reception on September 30, 2023.
BENEFITS
At least two and up to three participants will be selected. Selected resident(s) will have 24-hour studio access, on-campus lodging, a $250 cash honorarium, and other benefits.
APPLICATION
Review details on the ESSA web site to learn more and apply! Applications are due by June 1st, 2023.
For application submission or questions about this residency contact Julie Hop, Program Coordinator by phone (479-253-5384) or at julie@essa-art.org. Electronic submission required.
---
About:
Eureka Springs School of the Arts brings together people with mixed backgrounds, ages, and nationalities to work with their hands in a supporting and encouraging way, welcoming all regardless of their talents, skills and interests.
Support for ESSA is provided in part, by the Arkansas Arts Council, an agency of the Department of Arkansas Heritage and the National Endowment of the Arts. ESSA is an IRS 501 (c)(3) nonprofit organization.
Eureka Springs School of Art
15751 US Highway 62
Eureka Springs, AR 72632
Apply for this Opportunity