This opportunity listing has expired and may no longer be relevant!
Internet

FENIX360 Social Media Platform, Interviews & Apps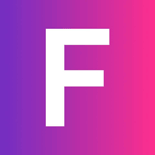 Opportunity Description
International Deadline: June 18, 2022 – Get paid $100 for doing a 10-15 min online interview about your life/career in the arts.
FENIX360 is looking for artists who have social media, a website, and ideally, a youtube video that showcases their craft (although it's not mandatory to have everything). The interview would be about you and your life/career in the arts, and it would be 10-15 minutes long over Zoom (online).
Check out the interviews that have already been completed by searching "FENIX 360" on Youtube or by clicking here
In addition, we'd ask you to join the FENIX360 app, which is a free app that represents creators from all crafts. We would use your information to start your app for you and then send it to you to take over. You would not be signing over any of your rights whatsoever, and in addition to receiving $100, you would also receive 10,000 FNX Tokens.
VISIT US
More info about the FNX token can be found here: www.fenix360.net.
With that said, if you're interested, please email me at ashleyjana@fenix.cash, for more information.
And check out what this new and revolutionary app can do by watching this quick 40 second how-to video
---
About:
Our revolutionary blockchain platform is designed to better connect artists and fans in a way where everybody benefits.
Designed to give musicians and other artists multiple new income sources, FENIX provides artists with direct access to the merchandise and ticketing industries – in a way that's never been done before.
Apply for this Opportunity