This opportunity listing has expired and may no longer be relevant!
Compete

85th Regional Exhibition of Art & Craft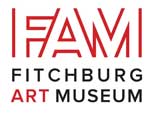 Opportunity Description
U.S. Regional Deadline: May 24, 2021 – Artists! Be part of one of the oldest juried exhibitions in New England. Apply to the 85th Regional Exhibition of Art & Craft at the Fitchburg Art Museum. The exhibition opens Saturday, June 26.
ELIGIBILITY
The Regional Exhibition is open to all artists and crafters working in any medium who live or work within 30 miles of Fitchburg, MA. Artists may submit up to 2 artworks that have been created within the last two years.
JUROR
We are thrilled to announce that this year's juror is Jamie Uretsky, the Curator at New Bedford Art Museum/ArtWorks! and a practicing performing artist.
CASH AWARDS
ENTRY FEE
The registration fee is $30, which includes a year-long FAM individual membership and covers the submission of up to 2 artworks.
SELECTION
The list of artworks selected by our juror for the exhibition will be announced on June 7, by 5pm. If your work is chosen, you must be available to drop it off to the Fitchburg Art Museum during the designated drop-off period, June 12–15, 10am–4pm.
---
About:
The Fitchburg Art Museum is one of the most treasured cultural institutions in Central New England and serves the cities of Fitchburg and Leominster and surrounding communities in North Central Massachusetts and Southern New Hampshire.
FAM was founded in 1925, and its four-building complex, with over 20,000 square feet of exhibition space, features exhibitions from its art historical collections as well as special loan exhibitions focused on regional contemporary art. Collections include 19th Century American Art, photography, African Art, Greek and Roman Art and Egyptian Art. The Egyptian collection is presented in an interactive gallery designed for families and school groups.
Fitchburg Art Museum
185 Elm Street
Fitchburg, MA 01420
Phone 978.345.4207
Apply for this Opportunity