Grants

The Franklin Furnace Fund 2023-2024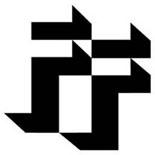 Opportunity Description
International Deadline: April 1, 2023 – The Franklin Furnace FUND awards grants ranging from $2,000 – $10,000 annually to early career artists of all backgrounds to assist the production of new major performance art works. Artists from all areas of the world are encouraged to apply and selected artists must present their work in New York City.
ELIGIBILITY
Eligible artists and collectives must meet all of the descriptors listed. Franklin Furnace Fund supported artists are early career generative non-student performance artists who actively generate new original work.
Early career performance artists who have yet to be substantially celebrated within their field, the media, funding circles, or the public at large and are in the early stages of their creative development.
Are NOT participating in any degree granting programs in any field including k-12, undergraduate, or graduate programs.
Vocational Artists focused on generating new artwork.
Artists who actively generate new work and claim creative authorship and creative control in the creation of new work.
Ineligible:
Mid- / late- career OR established in any arts discipline.
Are or will be students enrolled in degree-granting programs during the grant period.
Academic, amateur, educational, avocational, or hobby artists or managers administrators, builders, or technicians without a history of generating new artwork.
Artists who Interpret, perform, critique, report on, edit, or design the work of others (e.g., singers, musicians, screenwriters, dancers, actors, instrumentalists, vocalists, arrangers, editors, journalists, designers in sets/lights/costumes /sound, or critics) but do not generate new work.
APPLY ONLINE – No Application Fee
---
About:
Franklin Furnace's mission is to present, preserve, interpret, proselytize and advocate on behalf of avant-garde art, especially forms that may be vulnerable due to institutional neglect, cultural bias, their ephemeral nature, or politically unpopular content. Franklin Furnace is dedicated to serving artists by providing both physical and virtual venues for the presentation of time-based art, including but not limited to artists' books and periodicals, installation art, performance art, and unforeseen contemporary avant-garde artforms; and to undertake other activities related to these purposes. Franklin Furnace is committed to serving emerging artists; to assuming an aggressive pedagogical stance with regard to the value of avant-garde art to life; and to fostering artists' zeal to broadcast ideas.
Franklin Furnace
Pratt Institute
200 Willoughby Avenue
Brooklyn NY 11205
Apply for this Opportunity