This opportunity listing has expired and may no longer be relevant!
Art Calls

Call for Boston Coop Gallery Membership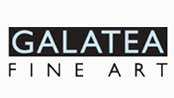 Opportunity Description
U.S. National Deadline: April 16, 2023 – Galatea Fine Art is a large contemporary, non-profit cooperative art gallery located in the heart of Boston's SoWa neighborhood in the South End. SoWa is the most sought-after art community in Boston and is a lively and supportive group of galleries and studios. Our members include a wide variety of painters, sculptors, photographers, and mixed media artists and are both established and emerging. We have been reviewed in ArtScope, Art New England, the Boston Globe, The Improper Bostonian, Boston Magazine, and more.
All members will also participate in at least one committee: Exhibitions, Facilities, Finance, Marketing, Membership, Mentorship, Special Events and Website.
MEMBERSHIPS
General Membership: Includes one solo exhibition every two years in either Gallery I or Gallery II (our large galleries).
Exhibition runs for approximately one month.
Includes rotation in the members' Alcove Gallery for one month on a regular basis.
General membership: $155.00/month
General Remote membership: $205.00/month (excludes gallery sitting only)
Affiliate Membership: Includes one solo exhibition every two years in Gallery III (our smaller gallery).
Exhibition runs for approximately one month.
Includes rotation in the members' Alcove Gallery for one month on a regular basis.
Affiliate membership: $115.00/month
Affiliate Remote membership: $145.00/month (excludes gallery sitting only)
VISIT US ONLINE FOR COMPLETE DETAILS
Galatea Fine Art, Inc.
460B Harrison Ave., #B-6
Boston, MA 02118
Apply for this Opportunity