This opportunity listing has expired and may no longer be relevant!
Art Calls

New England Collective XI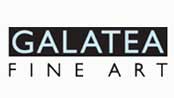 Opportunity Description
U.S. Multi-State Deadline: July 10, 2021 – Galatea Fine Art announces a call for artists for its upcoming exhibition, 'New England Collective XI'.
On display August 6 – 29, 2021.
ELIGIBILITY:
Artists may submit up to TWO original works created within the LAST FIVE years. Work in all media is encouraged. Work shown in previous New England Collective exhibitions may not be submitted again. Any piece that differs significantly from the accepted digital image or is not framed in a suitable manner for museum display will be rejected. All work submitted must be for sale.
FRAMING, SIZE REQUIREMENTS & INSTALLATIONS
If your work is to hang on the wall, be it framed or not, it must be properly wired on the back. Clip-on frames, saw tooth and keyhole hangers cannot be accommodated. There is a size limit of 50 inches width and height including frame.
JUROR
Grace Ryder-O'Malley is the Chief Operating Officer at the Provincetown Art Association and Museum (PAAM), as well as the Grant Officer for the Lillian Orlowsky and William Freed Grant for under-recognized American painters aged 45+ with financial need.
For more than a decade she has co-curated the annual grant recipient exhibition at PAAM. Additionally, she curated Teaching Traditions: Selections from the Lillian Orlowsky and William Freed Museum School, tracing the lineage of teachers and students in Provincetown for more than a century, which was chosen as The Boston Globe Critics' Pick. Additionally, Emerging Artists: Naya Bricher, Julian Cardinal, Antonia DaSilva, and Colin McGuire featured the work of local, young emerging artists, curated by Grace. The exhibition featured paintings and prints of artists working on Cape Cod. Prior to PAAM, she held positions at the Fine Arts Work Center and the Provincetown Repertory Theater.
FEE
$35.00 covers up to TWO submissions for one artist.
DOWNLOAD PROSPECTUS/APPLICATION
Artists will be notified of selected work on July 15.
SALES
Work sold will have a 30% commission paid to Galatea Fine Art. After the close of the exhibition, artists will receive checks for 70% of the sale price.
---
About:
Galatea Fine Art is a Contemporary Art Gallery located in the heart of Boston's SoWA neighborhood in the South End. Our members include a wide variety of painters, sculptors, photographers, and mixed media artists with both established and emerging careers. We have been reviewed in ArtScope Magazine, Art New England, the Boston Globe, The Improper Bostonian, Boston Magazine, and more.
Galatea Fine Art, Inc.
460B Harrison Ave., #B-6
Boston, MA 02118
Apply for this Opportunity