Internet

Gallery 4 Percent : Landscape Art Contest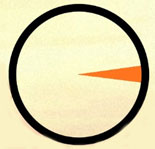 Opportunity Description
International Deadline: December 10, 2023 – Enter the Scenes and Places aka Landscape Art Contest organized by Gallery 4% to showcase different shades of nature.
ELIGIBILITY
Open to artists worldwide. We accept all artworks in two and three-dimensional forms, including all mediums except audio, video, and AI-generated artwork.
AWARDS
Stand a chance to win $500 worth of cash prizes for the winners.
1st Prize: $100 Cash to 1 Artist | Social Media Promotion | Email Blast to >50,000 Galleries & Art Lovers
2nd Prize: $80 Cash to 2 Artists | Social Media Promotion
3rd Prize: – $60 Cash to 5 Artists | Email Blast to >50,000 Art Lovers & Galleries
Special Mention – Permanent Display on Platform
ENTRY FEE
The participation fee is $9 per artwork.
For any queries or questions, write to us at hello@gallery4percent.com
---
About:
We're a prominent art gallery holding periodic juried art competitions online to highlight and support talented artists and their creativity.  We try our best to reach out across a diverse section of art lovers from many countries around the world. This way, we're able to not only cater to talents from various geographical corners, but also seamlessly service the art connoisseurs of the world.​ Although we operate on a virtual platform, our company headquarters is in San Francisco, California.
Apply for this Opportunity