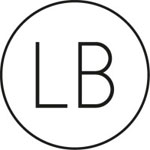 Opportunity Description
International Deadline: April 24, 2023 – Lowe is developing a new 2-tower office building located on the west side of Los Angeles. Bridging balconies link the East and West towers at all office floors. By alternating the angle of the balcony bridges, a 'criss-cross' or 'scissor' effect is produced – introducing a dynamic set of adjacent spaces.
This call for artists will reach out for four different project opportunities on the project site. The aim for all four artwork opportunities is to create world-class public artwork in a diverse range of mediums that are designed to engage the community, and showcase the cultural diversity of the City and enhance the various civic and public spaces.
BUDGET
Working with the City of Los Angeles, the project is committed to providing artwork across the project to fulfill a total budget of $400,000. This budget will include the commission of several pieces of artwork as well as fabrication, engineering, installation, consulting and conservation and maintenance report costs.
ELIGIBILITY
Artists age 18 or older may apply as an individual or as a team. The RFQ is open to all and not restricted to any geographic location but the following considerations will be strongly considered:
Artists who can demonstrate the ability to oversee the design, fabrication and installation of public works – or who have a history of working with design/ build/ engineering/ fabrication teams to accomplish these \ needs.
Artists without previous public art experience that demonstrate an ability to manage a team to accomplish the goals are still strongly encouraged to apply.
Artists in traditionally and historically underrepresented groups are strongly encouraged to apply.
APPLY
Download complete RFQ
DATES
The following schedule may be updated by the City at any point, but the below is the intended RFQ timeline:
Deadline to apply: April 24th, 2023 (5pm PST)
Shortlist Selected: June 5th, 2023
Shortlisted Artists start on conceptual designs to present in June
Shortlisted Artists present concepts at Arts and Culture Commission Meeting: July
Finalists Selected: August 2023
---
About:
LeBasse Projects is an international art and culture consulting firm, partnering with artists and clients to develop and execute engaging public art, cultural programming, and experiential installations.
Apply for this Opportunity