This opportunity listing has expired and may no longer be relevant!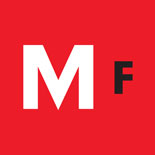 Opportunity Description
International Deadline: February 1, 2022 – Counter Histories is an initiative supporting projects that creatively reframe the past to engage with questions of the present and future. Magnum Foundation is calling for proposals from photographers and artists working with photography who would like to expand and complete a project and be an active member of a creative community fostering interdisciplinary exploration and collaboration.
Counter Histories is part of Magnum Foundation's ongoing exploration of the ways that artists creatively reframe histories and archives.
ELIGIBILITY
All are welcome to apply. We encourage applications from: Black, Indigenous, Latinx, and Asian individuals; individuals who are part of racial, ethnic, or religious minority groups; women; gender non-conforming individuals; LGBTQI+ individuals; individuals living with a disability; and other individuals whose authorship has historically been undersupported or underrepresented within the field of documentary photography.
There is no required training, educational degree, or level of experience to apply, and we encourage applications from self-taught photographers and artists who have not had access to formal training. Current students are welcome to apply.
Applicants should be photographers or artists engaged with photography who are currently working on a project related to this theme and have a vision for expanding and completing it during the project period.
Applicants should be interested in contributing to a creative community. Participants will have the opportunity to develop their ideas and projects within the cohort of grantees and within the extended networks of the partnering institutions.
Applicants should apply as individuals. If the project has multiple partners involved, one individual should apply and describe their project partners in the application.
Applications must be submitted in English.
AWARDS
Up to twelve selected participants will receive a grant of $10,000, take part in project development workshops, and connect with collaborative partners and networks.
APPLY ONLINE – No Fee
This short application will require a work sample, short bio, project description, and description of what you feel your project needs in order to expand and complete it.
A shortlist of applicants will be invited to submit a more detailed follow-up proposal and to interview with the selection committee.
Up to 25 applicants who are not selected to receive grants will be invited to a virtual meeting with a member of the Magnum Foundation team to discuss their work.
Grantees will be selected for this initiative via a hybrid nomination and open call process. We are doing this because we believe that nominations will help us reach beyond the range of our immediate network and introduce us to artists and photographers who would not normally receive news about our grant opportunities or see themselves as potential grantees of the Magnum Foundation.
DATES
Application Q&A Session 1: January 12, 2021, 9am ET – RSVP
Application Q&A Session 2: January 13, 2021, 1pm ET – RSVP
Applications Due: February 1, 2022
Shortlist Interviews: Week of February 21, 2022
Notification of Grant Recipients: Week of March 8, 2022
Grant Period: April 1, 2022 – November 1, 2022
Grantee Workshops: April 12, 2022 and October 4, 2022
Questions? Email Emma Raynes at eraynes@magnumfoundation.org.
---
About:
This initiative is developed by the Magnum Foundation, a non-profit organization that expands creativity and diversity in documentary practice, in partnership with Columbia University's Brown Institute for Media Innovation and 2020-21 Mellon/ACLS Magnum Foundation Scholar-in-Residence Nicholas Mirzoeff.
This initiative is supported by The Fledgling Fund, Phillip and Edith Leonian Foundation, Open Society Foundations, the Andrew W. Mellon/ACLS Early Career Fellowships, and Columbia University's Brown Institute for Media Innovation.
Magnum Foundation
59 East 4th Street
New York, NY 10003
t: 212.219.124
Apply for this Opportunity