Compete

Elemental: Earth, Fire, Water, Air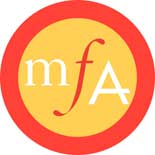 Opportunity Description
International Deadline: May 31, 2023 – What worldly elements do you resonate with? The foundations of our Earth? The intensity and light of flames? The calmness or raging tides of our seas? The freedom of taking flight into the endless sky? Early chemists believed Earth, fire, water, and air were the elements of life and reality, and when surrounded by them, it's not hard to see why.
Maryland Federation of Art (MFA) invites artists to enter our Elemental: Earth, Fire, Water, Air exhibition.
Works selected by the juror will be on display in MFA's online gallery, Curve Gallery, from August 15 – September 30, 2023. Exhibition Chairs: Richard Niewerth, Wil Scott.
ELIGIBILITY
All original 2D or 3D artwork involving any of the four elements, either by medium or subject, is eligible for Maryland Federation of Art's (MFA) online show. Entry is open to all artists residing internationally.
All entries must be original and completed solely by the artist's hand. A maximum of 6 original works created within the past 3 years may be entered. If artwork is part of a limited edition, please state total number in the edition.
Work previously exhibited at MFA Curve Gallery is not eligible for re-entry. There is no size limit for online exhibitions.
AWARDS
Cash awards total $500.
ENTRY FEE
1 or 2 entries $35 (MFA Members $20). Additional 4 entries $5 each. Entry fees are non-refundable.
APPLY ONLINE
Visit us online for complete details.
SALES
Work must be for sale. MFA's Online Sales Gallery is provided to North American artists to sell their work. Only artists in the 48 contiguous United States may set a price. MFA will reimburse up to $35 in shipping costs to those artists for online sales shipments if a receipt is provided. All other artists must enter Price on Request (POR) and purchase inquiries will be referred by MFA to the artist.
Artists will retain 80% from sales (85% for MFA Members). MFA will retain 20% commission (15% for MFA Members) on any work sold through MFA. Artists will be responsible for fulfillment of sales.
DATES
May 31 Entry Deadline
Jul 11 Notification @ 5 PM
Aug 15 Exhibition Opens Online
Sept 1 Awards Announced @ 5 PM
Sept 30 Last Day of Online Exhibition
---
About:
The MFA incorporated as a 501(c)3 nonprofit organization in 1968 and, through the hard work of a growing and enthusiastic membership, opened the Circle Gallery located at 18 State Circle, just steps away from the State House in Annapolis. The gallery is located in a restored loft space in the heart of the Annapolis Historic District and has been operating continuously since opening its doors. The MFA has also reached out beyond its doors through its Alternate Space efforts, often bringing art to unexpected places.
Maryland Federation of Art
18 State Circle
Annapolis, MD 21401
t: 410 268 4566
Apply for this Opportunity