Compete

West of Center: Art That Pushes Boundaries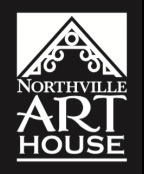 Opportunity Description
U.S. National Deadline: July 10, 2022 – The Northville Art House is seeking original works of art in all two and three-dimensional media to be juried by sculptor, exhibiting artist, and art history and studio instructor Sergio de Guisti.
In its 14th year, West of Center is about pushing beyond what is comfortable to create the unexpected. The center is safe and a repetition of the same formula over and over. This exhibition encourages artists to think outside the box and push past boundaries of everyday creativity and personal comfort; use tools, processes, and skills in unconventional ways; take risks with style by experimenting with color, media, details (less/more), and technique (loose/tight; consider scale (painting larger), materials (upcycled objects), ideas (go farther), and subject matter (contemporary); release expectations, be playful, and have fun.
On display August 30 – September 24, 2022 at Northville Art House, 215 W. Cady Street, Northville, MI 48167; 248-344-0497
ELIGIBILITY
Artists, 18 and over, may submit a maximum of 3 original works of art created in most media within the last 5 years, and not previously exhibited at the Art House. The maximum size including any frame is 60" in any direction. No prints, gicleé, film, video or electronic.
Artwork must be in excellent condition, ready for secure installation, and labeled before delivery. All 2D work must be framed and ready for hanging with hooks and a wire. NO sawtooth hangers. All 3D work must be free standing, stand on a pedestal, or hang securely with wire or rod.
JUROR
Sergio De Giusti earned a B.F.A. &, M.F.A., Wayne State University, Detroit, MI. His work has been widely exhibited in both the U.S and Europe in such places as The Detroit Institute of Arts; The Newark Museum; The Tampa Museum; The Smithsonian; The British Museum in London, England; The Council of Cultural Affairs in Stockholm, Sweden; The Hungarian National Gallery in Budapest, Hungary and at The Institute of Culture in Zacatecas, Mexico. He has produced bronze panels for The Church of San Vito in Maniago, Italy, official medallions for The Department of The Treasury in Washington D.C., and reliefs for The Labor Legacy Monument in Hart Plaza in downtown Detroit.
AWARDS
$850+ in awards for 1st – 4th Place: $350, $200, $100, and $50; Honorable Mention Awards. 1st Place receives opportunity to exhibit at The Northville Gallery, 123 E. Main St., in Downtown Northville.
ENTRY FEE
Non-refundable fees of $35 for nonmembers and $25 for Northville Art House members, entitles each artist to submit up to 3 artworks.
Artists notified by email on Friday, July 29. Label provided for back of the artwork.
SALES
A 35% commission will be charged on all art for sale. Art may not be removed during the exhibition.
---
About:
The Northville Art House is a non-profit 501(c)3 organization with the mission to cultivate the arts through creative experiences and education programs in the community.
Northville has a true gem in its midst: the Northville Art House. The passion and hard work of volunteers over many years have created an incredible cultural destination in our small town that is quickly earning the reputation as one of the best art centers in metro Detroit. The mission of the Art House is simple: we want to bring the best of the arts to our community through exhibits and education.
Northville Art House
215 W. Cady Street
Northville, MI 48167
Apply for this Opportunity