This opportunity listing has expired and may no longer be relevant!
Compete

Small Works: Juried All-Media Exhibition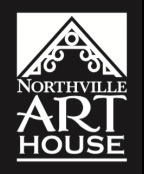 Opportunity Description
International Deadline: September 26, 2021 – The Northville Art House presents this juried exhibition to showcase compelling artworks on a diminutive scale in all types of media including painting, drawing, ceramics, metalwork, photography, sculpture, and mixed media. All works are required to be limited to 16 inches in any direction, including any frame as well as be for sale.
ELIGIBILITY
Artists, 18 and over, may submit a maximum of 6 works of art created in any media, excluding electronic/sound and video/film, within the last 5 years, and not previously exhibited at the Art House. The maximum size of all artwork including the frame is 16" in any direction. Artwork is required to be for sale.
AWARDS
$650 in cash awards for 1st – 4th Place: $300, $200, $100, and $50; Honorable Mention Awards.
ENTRY FEE
Non-refundable fees of $35 for non-members and $25 for Northville Art House members, entitles each artist to submit a maximum of 6 works of art.
DOWNLOAD PROSPECTUS
Apply online.
SALES
A 35% commission will be charged on all art for sale. Art may not be removed during the exhibition.
---
About:
Northville has a true gem in its midst: the Northville Art House. The passion and hard work of volunteers over many years have created an incredible cultural destination in our small town that is quickly earning the reputation as one of the best art centers in metro Detroit. The mission of the Art House is simple: we want to bring the best of the arts to our community through exhibits and education.
Northville Art House
215 W. Cady Street
Northville, MI 48167
Apply for this Opportunity