Internet

NYC4PA Call for Entry: Architecture 2021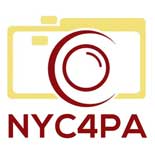 Opportunity Description
International Deadline: May 16, 2021 – The New York Center for Photographic Arts (NYC4PA) invites photographers world-wide to submit images using any photographic process (print, image transfer, emulsion transfer, encaustic, black and white, etc.).
Architecture is defined as the art or science of building, often with a focus on habitable structures. Great architects like Gehry, Wright, and Gaudi come to mind as well as famous buildings like the Sydney Opera House and the Disney Music Hall in LA. But architecture can be much broader that habitable buildings. Consider the Eiffel Tower, the pyramids in Egypt and interiors like the main hall at New York's Grand Central Station. Gardens can have a fundamental architecture as can other carefully planned spaces, and skylines may represent a collection of similar or different types of architecture.
Send us your vision of architecture with images that represent any of the facets mentioned above or another interpretation you envision. Whole structures and architectural detail are all welcome.
ELIGIBILITY
This Call for Entries is open worldwide to both amateur and professional photographers. NYC4PA invites photographers working in all mediums, styles and schools of thought to participate. Experimental and mixed techniques are welcome. Only 2-D work is eligible.
JUROR
Laura Noble is the Director of L A Noble Gallery (LANG) in London. She is also a curator and author of The Art of Collecting Photography, with primary essays in many monographs including Wall and Peace– Kai Weidenhöfer, 2020, Form & Function – Chloe Rosser, 2018, At Home with the Furries- Tom Broadbent, 2018, Estate- Robert Clayton, 2015,and many more. She is a proud feminist and is currently working on a book focusing on the role of women in the photography industry. Her blog has a global following with personal thoughts and opinions on the art world and art practice… see more
EXHIBITION AND AWARDS
There will be 10 cash prizewinners, 20 Juror Selections and 20 Honorable Mentions.
Grand Prize: One photographer will receive $1,100. The image will be featured on the home page NYC4PA.COM.
First Prize:3 photographers will each receive $400.
Second Prize:3 photographers will each receive $325.
Third Prize:3 photographers will each receive $250.
ONLINE GALLERY, CATALOG and AWARD CERTIFICATE
All prizewinners will be included in both the online gallery and catalog and be presented with a certificate.
ENTRY FEE
The entry fee is $35 for the first three images. Additional images may be submitted for $10 each. There is no limit to the number of images submitted.
APPLY ONLINE
Visit us online for further details and to apply.
---
About:
The mission of the New York Center for Photographic Art is to provide exhibition opportunities in the vibrant New York City gallery world to photographers around the globe, and to take photographers around the globe for exciting photo opportunities.
NYC4PA offers international, themed, open call competitions juried by recognized experts in the field of photography. Prizes include cash awards, online gallery, catalog and New York City gallery exhibit.
Apply for this Opportunity