This opportunity listing has expired and may no longer be relevant!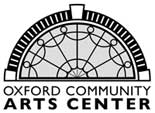 Opportunity Description
U.S. Multi-State Deadline: June 1, 2021 – In the United States, our political sphere has been tumultuous. Our social sphere has unresolved issues. Existential threats, such as climate change and the pandemic, impose themselves into our present. Peace and quiet may seem desirable at this juncture. OCAC presents a call for artwork which addresses the theme of Peace and Quiet. Whether real or imagined, formal or conceptual, we are looking for work which exhibits a more contemplative, even meditative, approach.
ELIGIBILITY
We invite artists within a 50 mile radius of Oxford, Ohio to submit an application for a juried group exhibition at Oxford Community Art Center. This exhibit will be comprised of both 2D and 3D work.
Work chosen for a show must have been created by the artist within the past three (3) years and not have been exhibited within a 50-mile radius of Oxford within the previous 12 months.
AWARDS
Awards will include 1st, 2nd, and 3rd place with potential for a solo show for the first place winner.
APPLY ONLINE – Entry fee is $20.
If your work is selected you will be notified and a contract sent.
Accepted artworks will be insured while they are at the OCAC. Artists are responsible for transportation and insurance while art is in transit.
DATES
Deadline for submissions: June 1, 2021
Deadline for shipped work to arrive at OCAC: July 25, 2021
Exhibition dates: August 13-September 2, 2021
---
About:
Oxford Community Arts group was formed in 1998 to bring a community arts center into being. An opportunity was identified when Miami University was about to dispose of the large, historic building that was once Oxford College for Women. A group of 12 formed a steering committee to save the building as a center for the arts in our area. The Oxford Community Arts Center was incorporated in 2001.
Our mission is to enrich lives and build community by providing, celebrating and promoting a diverse array of cultural and arts programming, performances and exhibits; to carefully  preserve the historic Oxford College building and campus as a welcoming environment offering classroom, studio, rehearsal, concert, theatre and meeting spaces; and ENSURE the Center's ability to serve future generations as a catalyst, connector and magnet for emerging and established artists, performers, students, visitors and arts organizations.
Oxford Community Arts Center
10 S College Ave
Oxford, OH 45056
t: 513-524-8506
---
Apply for this Opportunity