This opportunity listing has expired and may no longer be relevant!
Festivals

The Other Art Fair – Los Angeles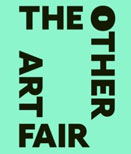 Opportunity Description
International Deadline: June 15, 2023 – Now accepting applications for the 10th edition of The Other Art Fair Los Angeles, happening at Barker Hangar September 21-24, 2023.
The Other Art Fair is a global gathering of creative thinkers, game changers and pleasure seekers sharing emerging talent and unforgettable experiences.
Set against the backdrop of the world's biggest cities, each of our fairs is different. We combine boundary-pushing yet always accessible artworks from over 100 independent artists like you, with immersive installations, performances and a few curious encounters. The result is an inspiring, evocative, inclusive and fun event that reframes how art can be perceived and creates lasting connections between artists and art lovers.
We've been dedicated to representing independent artists since 2011 The Other Art Fair and since then have worked with over 3,000 artists from more than 20 countries. We host 12 in-person fairs each year across the UK, US and Australia.
FAIR PACKAGE
The Fair package includes a booth at a 4-day in-person event at Santa Monica's Barker Hangar (September 21-24, 2023), pre-fair mentorship workshops, and more. Fees start at $2,175 + sales tax for the smallest booth size, which guarantees 16 linear feet of wall space.
APPLY ONLINE – No Application Fee
Application submission is free and acceptance is non-binding. Applications are due by June 15th and will be accepted on a rolling basis through early August. Don't delay as exhibition booths are limited and will fill quickly!
Please visit our website for full details on what is included in your Fair Package and further information about applying and exhibiting.
---
About:
The Other Art Fair is one of the world's leading artist fairs, connecting art lovers with all experiences and tastes together with the best emerging independent artists. Shop from thousands of affordable artworks around the world in-person, online or in our virtual fair worlds.
Apply for this Opportunity