This opportunity listing has expired and may no longer be relevant!
Compete

OxAA 8th Annual National Juried Exhibition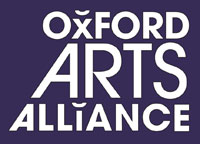 Opportunity Description
U.S. National Deadline:  August 19, 2022 – The Oxford Arts Alliance National Juried Exhibitions have had great success in the past seven years, with over 300 entries each year, and renowned jurors, including Jennifer Samet of the City University of New York and Hyperallergic, an online publication that has become a leading voice in contemporary perspectives on art, culture, and more.
This is an open call for artists to submit artwork for the 8th Annual National Juried Exhibition on view from October 7-October 28 at 38 S Third St Oxford PA 19363.
ELIGIBILITY
The exhibit is open to all artists 18 and older. All Original work in all media is eligible for entry. Works previously shown in the Oxford Art Alliance will not be accepted. Artwork must have been completed in the past 3 years.
JUROR
Kyle Staver earned her BFA from Minneapolis College of Art and Design in 1976 and her MFA from Yale University in 1987. In 2015, she was awarded the John Simon Guggenheim Memorial Foundation Fellowship and the American Academy of Arts and Letters Purchase Prize. She is a member of the National Academy of Design. She has had 2 solo exhibitions at Zürcher Gallery in New York (2018 and 2020) and in 2019, had a solo exhibition at Galerie RX (Paris) curated by Gwenolee Zürcher. In 2020, Zürcher Gallery participated in the Armory Show for the first time with a duo-presentation of Staver and Matt Bollinger in the Focus Section, curated by Jamillah James. Her work is in the collections of the National Academy of Design (New York), The American Academy of Arts and Letters (New York), The National Arts Club (New York), The McEvoy Foundation (San Francisco), and Portland Community College (Portland, Oregon).
AWARDS
Our exhibition has awards!
First place: $500
Second Place: $250
Third Place: $150
Honorable Mention: Artist Membership ($40 value)
First-Third Place receive an Artist Membership
ENTRY FEE
There is an entry fee of $30 for up to 3 artworks. All entries are non-refundable.
SALES
The OxAA will retain 40% on sales of artwork for services rendered. Members of the OxAA will have 30% retained for sales of artwork. Artwork not for sale should be marked "NFS". We will not accept work marked "Price on Request."
DATES
All entries must be entered online, postmarked or received via email by Friday, August 19th, 2022.
Notifications of accepted or rejected work will be made via email by Saturday, September 3rd, 2022.
Hand delivery of accepted work Saturday, October 1st, 2022, 10-2 pm and Tuesday, October 4th, 2022, 10-4 pm or by scheduled appointment.
Shipped work received by Tuesday, October 4th, 2022. A return slip must be included in your packaging or it will not be accepted.
Opening Reception, First Friday, October 7th, 2022, 5-8pm.
Award Ceremony and Juror Talk, Sunday, October 9th, 2022 1 pm.
Pick up work Saturday, October 29th, 2022, 10-2 pm or Tuesday, November 1st, 2022, 10-4 pm.
Work needed to be shipped back will be packaged on Saturday, October 29th and returned using original packing material.
---
About:
The Oxford Arts Alliance is a community-based non-profit organization providing leadership and advocacy for the arts and culture. It seeks to provide a collaborative platform to allow arts and culture to flourish in our community for all people regardless of differences in ethnic origin, education, economic level, age or disability. Arts and culture elevate people and stimulate increased economic development leading to a sense of community and thus well-being among all residents.
Oxford Arts Alliance
38 S Third St.
Oxford, PA 19363
Apply for this Opportunity