Compete

Alexander Rutsch Award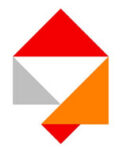 Opportunity Description
U.S. National Deadline: December 19, 2022 – Pelham Art Center is pleased to announce a call for entries for the 12th biennial Alexander Rutsch Award and Exhibition for Painting.
Pelham Art Center is proud to sponsor this competition and award honoring the memory and artistic achievement of artist Alexander Rutsch (1916 – 1997). Rutsch actively supported Pelham Art Center for more than 25 years. After his death, friends, family and supporters established a generous fund to support a biennial, open, juried competition in painting.
The Alexander Rutsch Award and Exhibition program continues Rutsch's belief that art transcends all of our humanity. Rutsch saw art as "the stone in the water sending ripples throughout the universe." His extraordinary work, rich in the celebration of life and our shared human experiences, is included in many public and private collections throughout the U.S. and Europe.
Exhibition: May 18 – June 29, 2023.
ELIGIBILITY
This juried competition is open to U.S.-based artists aged 19 and older. Paintings must not exceed 84 x 84 inches.
AWARDS
The winner is awarded a $5,000 cash prize, a solo exhibition and printed catalog at Pelham Art Center and $2,500 is divided among the finalists.
FEE
$35 per applicant, for five images of available work.
DATES
---
About:
Pelham Art Center's mission is to provide the public with a place, the resources and the opportunity to see, study, and experience the arts in a community setting. Currently serving more than 16,000 adults and children in Westchester County and parts of the Bronx by offering high-quality free and affordable art programs year round, Pelham Art Center is committed to the belief that the public's access to and participation in the arts strengthens communities and fosters life long engagement in the arts.
Pelham Art Center
155 Fifth Avenue
Pelham, NY 10803-1503
Tel: (914) 738-2525
---

 ATTENTION ARTISTS! ARTDEADLINE.COM IS CELEBRATING 29 YEARS OF QUALITY CONTENT
Join the 1000's of Emerging and Professional Artists today for real-time access to quality and exclusive content on the largest database of its kind.
OUR ANNIVERSARY CELEBRATION SUBSCRIPTION RATES START AT ONLY $8.00 (USD) / YR!!
Click here to Subscribe. Hurry as our anniversary special rate will end soon.
Apply for this Opportunity