This opportunity listing has expired and may no longer be relevant!
Art Calls

PH21 CFE: Solo Photography Exhibition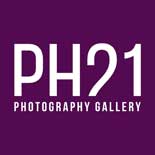 Opportunity Description
International Deadline: May 22; May 29, 2023 – PH21 Gallery invites photographers to submit their work for a solo exhibition opportunity. Please submit a coherent portfolio that is suitable for a solo exhibition, an artist statement and a short bio.
On display July 27 – August 19, 2023.
ELIGIBILITY
The portfolio should consist of at least 15 and at most 35 images. The submission may include one or two series, provided that the two series are suitable for a joint presentation in a single exhibition. There are no generic, stylistic or thematic constraints; photographers working in all photographic areas, genres and styles are welcome to submit their work.
All photographers 18 years or older worldwide may enter the competition by submitting their own, original work. PH21 Gallery welcomes submissions from, and exhibits work of emerging and established photographers as well.
CURATORS
Zsolt Bátori is a philosopher of art and photographer. He is an associate professor at the Budapest University of Technology and Economics and at Kodolányi János University, where he currently serves as Head of the Research Centre for Art and Creative Industries. He visits the University of Murcia in Spain for regular research collaborations. He has conducted research and taught philosophy of art and photography courses at various universities in Hungary, the United States, Spain and Argentina, and has exhibited his photographic work internationally. Zsolt is also the founder and director of PH21 Gallery.
Borbála Jász is an art historian and a philosopher of art. She works as a researcher at the Institute of Philosophy, Hungarian Academy of Sciences, and as an assistant professor at Budapest University of Technology and Economics. She is responsible for the operations of our new Project Room at Ráday 52, and she also works with our social media accounts and website.
BENEFITS & AWARDS
The winner of this competition will be awarded a solo exhibition from July 27 – August 19, 2023.
PH21 Gallery will cover all printing and installation costs for the solo exhibition. In addition to the brick-and-mortar solo exhibition, the work of the winner will also be presented on a dedicated page of our website. The web page will include the artist statement and the bio of the photographer, together with the critical reviews by the curators.
Up to 10 other photographers will be offered the opportunity to present a mini-series of three photographs from their portfolio in the "Photographic Visions" group exhibition. Photographic Visions is a biannual exhibition at PH21 Gallery, showing mini-series of works of selected artists who submitted their portfolio for our solo exhibition competition. The Photographic Visions exhibition is also presented on a dedicated page on our website.
We will publish a catalogue for the solo exhibition and for the Photographic Visions exhibition as well. The catalogues (and the dedicated pages of the exhibitions on our website) will contain critical reviews by the curators of the exhibition. The exhibition catalogues will be available through Blurb Books.
ENTRY FEE
Low early bird entry fees, see details
Early bird deadline: May 22, 2023
Final deadline: May 29, 2023
SUBMISSION
Visit PH21 Gallery online for complete details and to Apply.
All entrants will be notified 10-15 days after the deadline.
FLAT FILE & SALES
Exhibition prints will be kept on file for six months for future promotion unless the photographer prefers some other arrangement. In case of a sale inquiry the photographer will be promptly contacted. PH21 Gallery commission is 25%. (Submitted photographs, however, do not have to be for sale, and exhibition prints will never be sold; they are for exhibition and promotion purposes only.)
PH21 Gallery archives all photography exhibitions electronically, allowing us to promote our exhibiting photographers to curators, collectors as well as the viewing public. Our website also functions as a virtual gallery site, and all photographs included in our exhibitions are published on the dedicated page of the exhibition.
---
About:
PH21 Gallery is a contemporary exhibition space established in 2012 in Budapest, Hungary. The mission of the gallery is to provide group and solo exhibition opportunities and international exposure for contemporary photographers around the world.
PH21 Gallery
55 Ráday St.
Budapest
H-1092
Apply for this Opportunity