Grants

Rbhu Gives Back 2023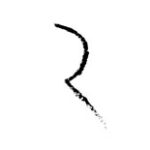 Opportunity Description
U.S. National Deadline: October 16, 2023 – At Rbhu, we believe that art plays a key role in lifting the human spirit; it ignites our imagination with possibilities, helps us process and express our feelings, and brings people together for a collective cause. We believe that monumental sculptures have the power to inspire creativity and can positively impact the health and well-being of those around them.
Engineering large-scale art sculptures is our mission, and we are fortunate to play a part in bringing life-transformative experiences to the world. We exist because of our community and its vision, so we feel the need to do our part to support them. We are honored to announce that we are launching the 2023 Rbhu Gives Back grants, offering $12,000 worth of free engineering services to artists in need.
WHAT WE ARE OFFERING
Structural or mechanical engineering services for any size artwork, which can include analysis, construction drawings, and permit documents, depending on the project's needs. Offerings will be broken down as follows:
One full pro-bono project (up to $6,000 in free services)
One project with 50% discounted services (up to $3,000 in free services)
One project with 50% discounted services (up to $3,000 in free services)
WHAT WE ARE LOOKING FOR
Any art piece that needs engineering services is eligible for this program. We want to get a good idea of your concept so that we understand how we can best help you. Please answer the questions as best as you can. If we need additional information, we will reach out and ask you.
APPLY ONLINE– No Fee
A completed application
Visual representation of your concept – this can be anything from a napkin sketch to a 3D model. If you don't have your idea fully flushed out yet, that's OK, just let us know in your application
DATES
October 16th: Applications close
December 1st : Selected projects are chosen, and applicants are notified
Other important information:
We are licensed in several states in the U.S. and always looking for a reason to expand that list, even to outside the country, so don't let location stop you from applying
If you'd like for your project to be confidential, please state so on your application. We will respect confidentiality if requested. If an NDA is needed, please email us at rhugivesback@rbhu.org with the NDA attached
We will never share your personal information
If you have any questions, please email us at rbhugivesback@rbhu.org
---
About:
Rbhu is a minority and women-owned business that specializes in engineering large-scale artwork and entertainment structures.
Rbhu is inspired by two former schoolmates who dreamed about engineering things with purpose, things that provide joy for people, and things that change the world. Their dream became a reality when they joined teams and began to work with artists who have touched the lives of hundreds of thousands of people through their work and inspiration. Rbhu now aims at working closely with their clients and providing affordable services to artists and those who have a vision.
"Rbhu" [ruh-BOo] is a Sanskrit word meaning "builder, artist, prudent, skillful, clever".
1329A Hopkins St
Berkeley, CA 94702
Apply for this Opportunity