This opportunity listing has expired and may no longer be relevant!
RFP/Q's

First Plinth: Public Art Award 2023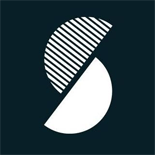 Opportunity Description
International Deadline: January 16, 2023 – First Plinth: Public Art Award 2023 is designed to offer sculptors an opportunity to extend their practice into competing for public art commissions. The winning sculptor is awarded £15,000 to produce a large-scale sculpture for the sculpture terrace at Dora House before moving to a second site at the Queen Elizabeth Olympic Park.
The award theme is Parade.
ELIGIBILITY
This biennial award is open to any artist working in three dimensions, providing a unique and rare opportunity for the winner to build a track record in the competitive arena of public art.
The fabrication of the winning work is supported by the award, with the winner receiving mentoring from a team of experienced professionals – engineers, consultants and artists – to ensure the concept is delivered to the exacting standards required of work to be installed in public spaces.
ENTRY FEE
Non RSS members – £32.50
RSS members – £22.50
---
About:
The Royal Society of Sculptors is an artist led, membership organisation. We support and connect sculptors throughout their careers and lead the conversation about sculpture today through exhibitions and events for all.
The Society was created more than 100 years ago to champion contemporary sculpture and the artists who create it. Today we welcome everyone interested in exploring this art form and its many possibilities.
Royal Society of Sculptors
Dora House
108 Old Brompton Road
South Kensington, London, SW7 3RA
Apply for this Opportunity